Buhari Govt Plotting To Rearrest Sowore – AAC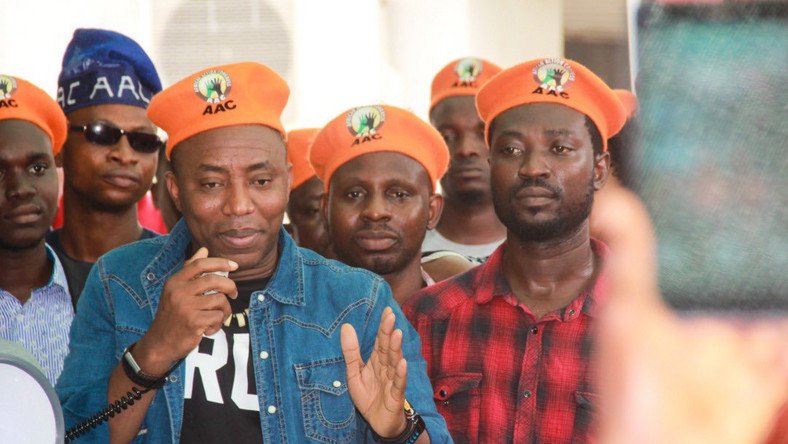 The African Action Congress (AAC) has accused the Federal Government of plotting to rearrest the convener of #RevolutionNow protest, Omoyele Sowore.
In a post on Twitter, the AAC accused the Muhammadu Buhari-led government of planning to use the Department of State Services to carry out the rearrest.
According to the party, Sowore, who is the AAC National Chairman, alongside other activists would be arrested today Friday and put away before August 5, which is the first anniversary of the #RevolutionNow protest.
The party wrote: "We have be informed about a plan to rearrest our National Chairman, Yele Sowore, and urge all Nigerians and AAC members nationwide and globally to be on alert as we will not tolerate another lawless and repressive act from Buhari regime."
Naija News had reported earlier that theAppeal Court sitting in Abuja on Wednesday failed to hear the case of Omoyele Sowore seeking a variation of his bail conditions.
The Court of Appeal had on June 3, 2020 scheduled July 8 for the adoption of the brief by the parties in the case.
Sowore's lawyer, Marshal Abubakar, upon arrival at court, was told that the case was not listed and that the court would not be able to hear the case.
A court official told Marshal Abubakar that only election petition cases would be entertained.
Source: Naija News