Appeal Court Fails To Hear Sowore's Bail Variation Case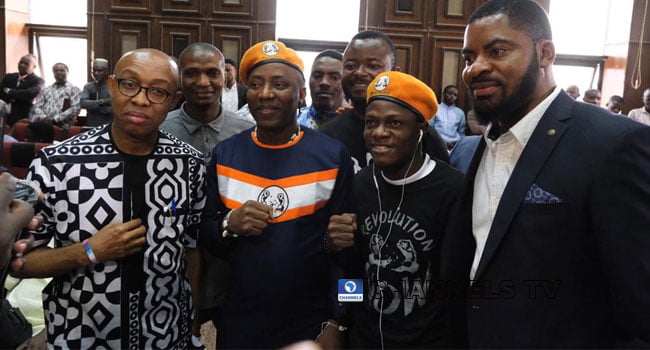 The Appeal Court sitting in Abuja on Wednesday failed to hear the case of Omoyele Sowore seeking a variation of his bail conditions.
Naija News reports that the Court of Appeal had on June 3, 2020 scheduled July 8 for the adoption of the brief by the parties in the case.
Sowore's lawyer, Marshal Abubakar, upon arrival at court, was told that the case was not listed and that the court would not be able to hear the case.
A court official told Marshal Abubakar that only election petition cases would be entertained.
Speaking to newsmen, Sowore's lawyer wondered why the court would prioritise political matter over a case that bordered on human rights abuse.
He said, "My Lord in an open court adjourned the matter till today but getting to court we were informed by the court officials that my Lord will not be able to take our case.
"Mr Sowore has been confined to what we call Abuja prison. The trial court, Federal High Court has clearly said that Sowore cannot leave Abuja until the matter is decided."
"He has been stopped from work. He is a journalist and civil rights activist who has spent over two decades of his life to fight for the enthronement of democracy in the country and fundamental rights of Nigerians," he added