COVID-19: Coronavirus News Update For Tuesday, July 7, 2020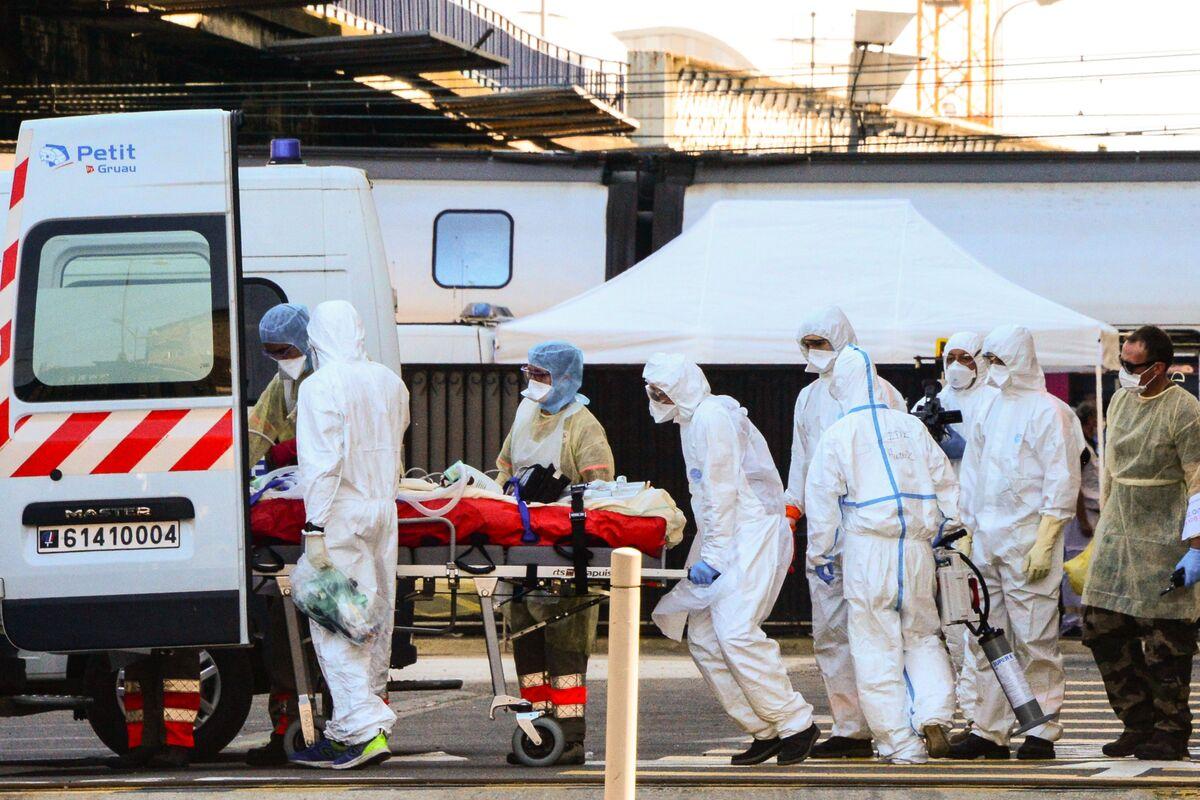 Good day, Nigeria, welcome to Naija News roundup of top Coronavirus (COVID-19) news headlines for today Tuesday, July 7, 2020.
Below is a roundup of top stories on the COVID-19 disease…
The Nigeria Centre for Disease Control, NCDC, has reported five hundred and seventy-five confirmed new cases of Coronavirus in Nigeria.
The new cases were confirmed on Monday night at exactly 11:34 pm, in a series of tweets on the verified microblogging site account of the NCDC.
The health agency affirmed the new cases were recorded as follows; 123 in Lagos, FCT-100, Delta-58, Edo-52, Ogun-42, Katsina-24, Bayelsa-23, Rivers-22, Borno-19, Plateau-18, Ondo-18, Oyo-17, Kwara-15, Osun-13, Enugu-9, Nasarawa-7, Abia-6, Cross River-5, Kaduna-3 and 1 in Ekiti State.
As at the time this report was given, the overall confirmed cases of COVID-19 in Nigeria is 29,286, deaths related to the dreadful virus were 654 while so far 11,828 patients have been discharged, Naija News understands.
The Federal Government has announced that the West Africa Examination Council (WAEC) examination will hold between August 4 and September 5, 2020, amid Coronavirus in Nigeria.
Naija News reports that the development was disclosed by the Minister of State for Education, Emeka Nwajiuba, at the ongoing Presidential Task Force COVID-19 Briefing in Abuja, Nigeria's capital.
His words: "From the 4th of August to the 5th of September, please take note. Last week the Chairman of the PTF announced that school facilities will be available for those who want to go into revision classes.
"The idea here is that we have a whole month from now till then, those who can and those who are willing; the states who are willing should make their schools available for their children to revise.
"We have done the most we can with our representatives at WAEC and we have, this afternoon, confirmed that the dates allotted for the exams will be from the 4th of August through to the 5th of September," the minister added.
An official of the Nigeria Centre for Disease Control, NCDC has reportedly died of the dreaded Coronavirus disease.
Confirming the report, Commissioner for Health, Yahaya Kanoma, disclosed that the health practitioner died on Sunday, June 5 following complications from the killer virus.
According to Kanoma, the doctor, J.J. Shalanga, who was recently posted to Zamfara State for supervision fell ill and was rushed to Yariman Bakura Specialist Hospital in Gusau, the state capital but unfortunately gave up the ghost before arrival at the health centre.
The commissioner confirmed that his remain would be buried in Plateau State.
Chinese authorities have confirmed the presence of bubonic plague said to be caused by rodents in one of its cities.
This development is coming amidst worries and attempts by the world to curb further spread of the coronavirus disease which is believed to have originated from Wuhan in China.
Chinese authorities in Inner Mongolia issued an alert after a hospital reported a case of suspected bubonic plague,
from a herdsman suspected to have been infected.
Bubonic plague is a rare but serious bacterial infection that is transmitted by fleas from rodents.
Health authorities in the area, however, added that it has activated plague-prevention measures that would remain in force till the end of 2020
---
---
© 2023 Naija News, a division of Polance Media Inc.