COVID-19: Churches Continued Closure Unacceptable – CAN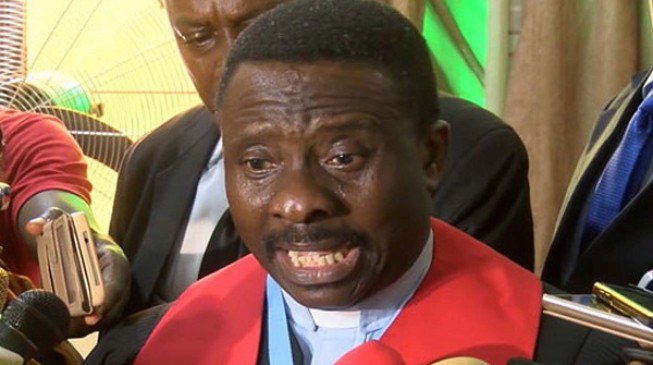 Rev Samson Ayokunle, the President of the Christian Association of Nigeria (CAN), has described as unacceptable and unjustifiable the continued closure of churches due to coronavirus (COVID-19).
In a statement on Tuesday by his spokesperson, Bayo Oladeji, Rev Ayokunle asked state governments to reopen churches.
He stated that states like Lagos and Ogun have disobeyed the directive of the Presidential Task Force on COVID-19 to allow worship places to reopen.
The CAN president said with the reopening of the economy, some markets, airports and schools, the continued closure of churches must be brought to an end.
"Is it not our members in the places of worship that go to markets and other sectors? Is it that people cannot contract the virus in the markets and airports?" he asked.
Rev Ayokunle maintained that the Church too has a role to play by seeking for divine solutions as well.
Naija News reports that the Nigeria Centre for Disease Control (NCDC) had on Monday reported five hundred and seventy-five confirmed new cases of Coronavirus in Nigeria.
The NCDC affirmed the new cases were recorded as follows; 123 in Lagos, FCT-100, Delta-58, Edo-52, Ogun-42, Katsina-24, Bayelsa-23, Rivers-22, Borno-19, Plateau-18, Ondo-18, Oyo-17, Kwara-15, Osun-13, Enugu-9, Nasarawa-7, Abia-6, Cross River-5, Kaduna-3 and 1 in Ekiti State.
As at the time this report was given, the overall confirmed cases of COVID-19 in Nigeria is 29,286, deaths related to the dreadful virus were 654 while so far 11,828 patients have been discharged.
Source: Naija News