BREAKING: Ondo Deputy Gov Sues Assembly Over Impeachment Plans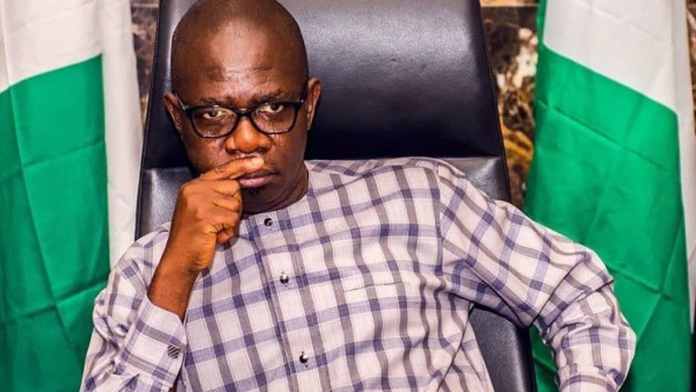 Hon. Agboola Ajayi, the embattled Ondo State Deputy Governor, has sued the State House of Assembly over plans to impeachment.
Recall that Ajayi had dumped the All Progressives Congress (APC) for the Peoples Democratic Party (PDP).
Naija News reports that the media have been awash with speculations that lawmakers are plotting to commence impeachment proceedings against Agboola on Tuesday.
But in a bid to save his office, the Deputy Governor, through his lawyer, on Monday filed a suit seeking to stop the impeachment proceeding and enforce his fundamental right of association.
Other defendants in the suit, aside from the House of Assembly, include the Inspector General of Police, State Commissioner Of Police, Department of State Services (DSS) and the Speaker of the Assembly, Mr. David Oleyeloogun
The suit filed by Mr. I. Olatoke SAN seeks to enforce the fundamental right of the Deputy Governor to retain his position despite joining the main opposition party.