APC Speaks On New Internal Faction Formed In Oyo State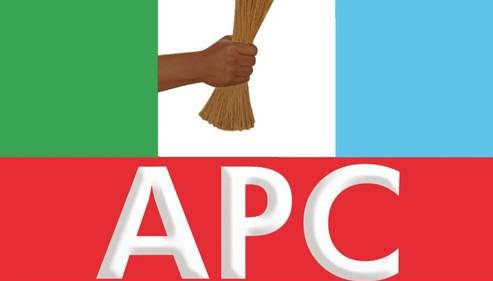 Following the parade of some members of the All Progressives Congress (APC) Oyo State chapter, as a faction of the party, the party's Chairman, Chief Akin Oke has dismissed such claims, saying there is no division within its fold.
Oke, made this known in a statement issued on Monday in Ibadan.
Naija News understands that this is not the first time there is such happening within the state, as the party had witnessed an internal wrangling in 2018.
The party was recently in a mourning state, following the death of its leader, Sen. Abiola Ajimobi.
Due to the crisis the party witnessed in 2018, a splinter group, 'Unity Forum,' was floated and almost all aggrieved members left the party to join opposition parties in the build-up to the 2019 general elections.
Oke warned as many that are involved in spreading such rumours about a faction or warring groups to stop doing so immediately.
He said "These groups move about to give an impression to the outside world that our party is fragmented when, in fact, we have only one Oyo APC with legal-binded Executive Committees at Ward, Local and State levels," 
According to him, two senators, out of the three from the state, ten House of Representatives members out of fourteen and six House of Assembly members, have been elected as representatives.
Oke noted that many of those who are carrying the rumours participated in the last elections, as aspirants, candidates and members of other political parties.
He said all their efforts to ensure no candidates of the APC, including President Muhammadu Buhari, didn't win the election, proved abortive, adding that it explains why they have no serving elected official they can call their own today.
"We have always been magnanimous to them as we have not, at any time, attempted to block the chances of some of them who have secured federal appointments through the back door.
"In actual fact, our doors are widely open for them to come back home if they want to.To this end, we are ready to reach out to known aggrieved members of our party across the state.
"And this we shall do to complement the efforts of the reconciliation committee set up by our late leader, Sen. Abiola Ajimobi, with a clear mandate to resolve all issues and further strengthen Oyo APC," he said.