Why COVID-19 Mortality Rate Isnt Bad In Nigeria- PTF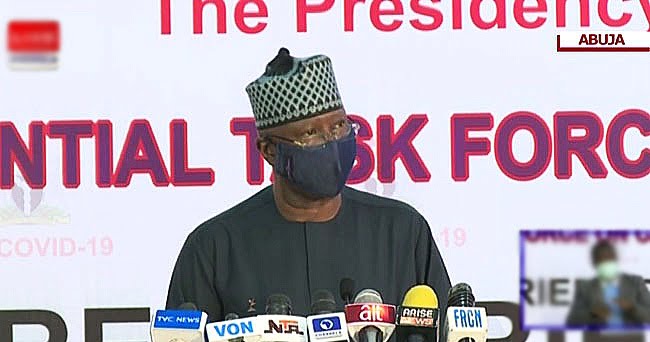 Since the emergence of COVID-19 In the country, the mortality rate have been low (2 percent) due to the age group which had mostly contracted the disease. An Official has said.
While briefing President Muhammadu Buhari today, the secretary-general of the Federation, Boss Mustapha, who doubles as the head, Presidential Task Force on COVID-19 stated this.
Mustapha had at the Presidential villa briefed the President on the status of the virus and its spread in the country.
He explained that about 80 per cent of those who have tested positive for the virus in Nigeria fallen within there 30s and 40s, adding that this is an active part of the population.
According to him, it is easy for those who fall under this age range to fight off the virus, unlike the remaining 20 per cent, especially the elderly and those with underlying illnesses.
Mustapha said 18 of Nigeria's 774 local governments account for 60 per cent of the confirmed cases in the country.
Nigeria currently has about 24,567 confirmed cases of the virus, including 565 deaths.