Breaking News: Former Governor Of Oyo State Abiola Ajimobi Is Dead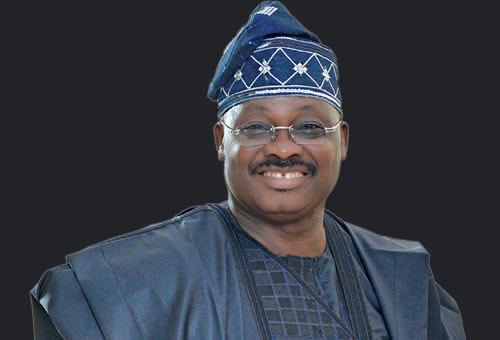 The immediate past governor of Oyo state, Senator Abiola Ajimobi has died aged 70, Daily Independent reports.
The late governor had been battling for his life for several weeks, he had been in coma and on life support for some days after a botched surgery passed which eventually led to his death at the First Cardiology Hospital, Ikoyi.
According to the news platform source said Ajimobi, who was being treated for COVID-19 complications has been totally unconscious since last Thursday after his organs totally collapsed.
He said his family will make a formal announcement on Thursday evening.
"His organs collapsed about a week ago. It is just that the family didn't want to unplug the life support. May his soul rest in peace," The source said.
The rumour about his death spread like wildfire last week but his family and aides quickly dispelled the claims as untrue.
An investigative journalist, Fisayo Soyombo also tweeted "A source who has never failed me in six years of knowing him has just confirmed to me the death, in Lagos today, of Abiola Ajimobi, former Governor of Oyo State, due to underlying health conditions worsened by the Coronavirus. May his soul rest in peace."
He insisted in a sequel tweet that the Ajimobi was dead: "My source insists the late Governor is gone even though he still hasn't been disconnected from life support. I understand that other than placing him on life support, First Cardiology Consultants is "currently not doing anything else" on him."