JAMB Gives Update On How Schools Will Pick Candidates For 2020 Admission Exercise
JAMB explains why people with low UTME scores may not get admission despite low general cut-off marks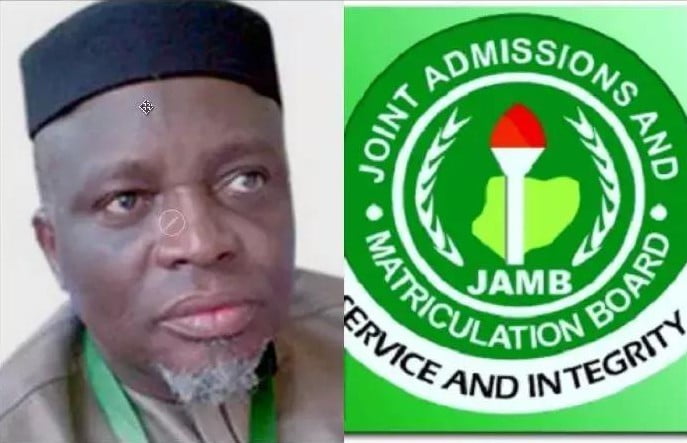 The Joint Admissions and Matriculation Board (JAMB) on Monday gave further explanations on how tertiary institutions across the country will conduct this year's admission exercise.
The board spoke against the reactions which followed the news that 160 has been fixed as the admission cut-off mark for universities in Nigeria while Polytechnics and Colleges of Education have 120 and 100 respectively for the 2020 admission exercise.
However giving further updates on Monday, the JAMB spokesperson, Dr. Fabian Benjamin noted that the figures agreed during the policy meeting on Tuesday, 16th July 2020 does not mean institutions will use a uniform minimum score for this year's admission exercise.
The Board explained in a statement in Abuja titled, 'No uniform UTME minimum score for admission,' that candidates who have lower than the admission cut off marks for their preferred institution do not stand a chance of getting admitted based on the general cut-off marks earlier announced.
He said, "For long, many candidates and some members of the general public have come under erroneous impression that there is a minimum national UTME score, which they also refer to as cut -off point.
"The truth is that there is no one particular national minimum UTME score for all universities, polytechnics or colleges of education in Nigeria. It has never been. Similarly, in most cases, UTME score is not the sole determinant of placement of candidates into tertiary institutions."
Benjamin added that; "For the 2020 admission exercise, for example, no candidate with a UTME score of 209 can be considered for admission into any programme at PAU whose minimum UTME score is 210.
"Also, no candidate with a UTME score of 199 can be admitted into any of the following universities whose minimum score is 200: OAU, UI, CU, UNILAG and UNIBEN.
"No candidate with a score less than 180 can be admitted into many of the universities including Lagos State University (190); Afe Babalola University (180), Nigerian Army University, Biu (180); University of Jos (180), University of Abuja (180), Redeemers University (180), University of Ilorin (180), Ahmadu Bello University, Zaria (180), Bayero University Kano (180), Alex Ekwueme University (180) and PAMO University of Medical Sciences, Port Harcourt (180)."