Nigerian Government Loses Over $200 Million In Foreign Reserves
The Federal Government of Nigeria is presently facing major economic set back as its foreign reserves drop by two hundred and sixty-one million dollars in just fifteen days.
According to the report gathered from the website of Central Bank of Nigeria as at  18th  of 2020 Nigeria's foreign reserve was reduced to $36.3 billion. This represents a decline of 0.71% in 15 days when compared to the $ $36.577 billion as of June 3rd, 2020.
Here is the breakdown below From CBN's Website of how the foreign reserve dropped gradually.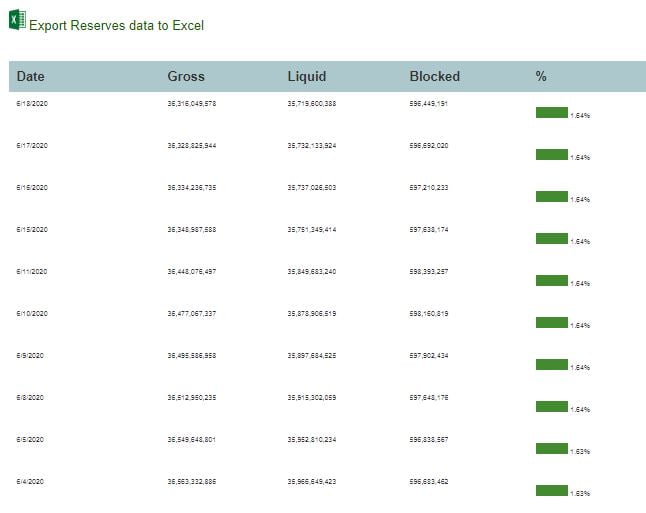 However, dollar shortages, which is impacting on the foreign reserves, continues to be on the burner and widening the exchange rate at the I&E window and the black market.
Meanwhile, the Local currency depreciated to N386.50 to a dollar at the Investors and Exporters (I&E) window last week Friday. It also depreciated to N455 to a dollar at the parallel market otherwise known as the black market.