Transfer News: Leroy Sane Rejects Fresh Man City Deal, May Leave Club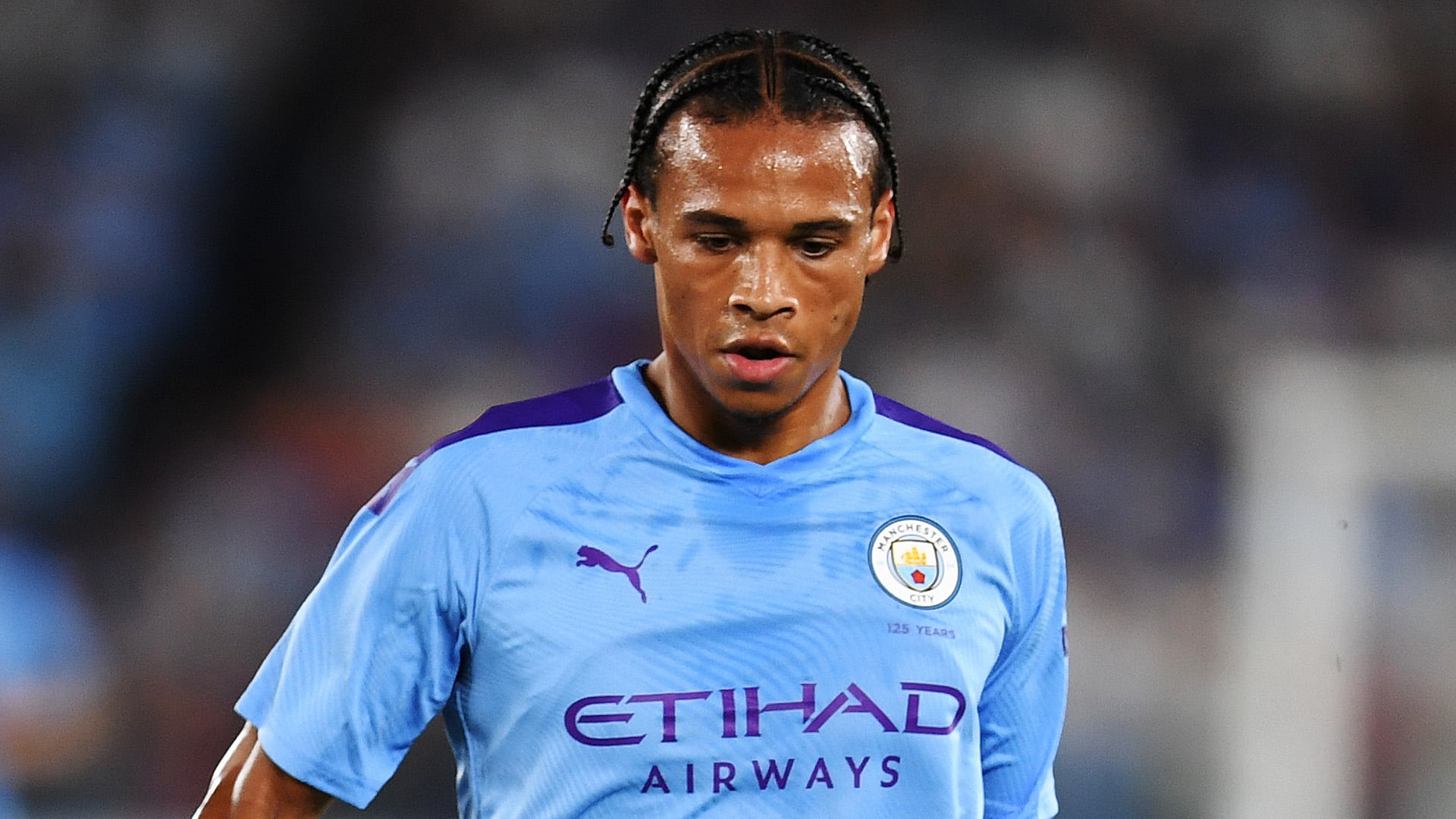 Germany winger, Leroy Sane has rejected a new deal from Premier League giants, Manchester City, and may be on his way out of the club in the summer.
This development was confirmed on Friday by Pep Guardiola during his press briefing ahead of the club's next game against Burnley.
The 24-year-old winger is already entering the final year of his contract at the Etihad Stadium, and may be heading to Germany with Bundesliga champions Bayern Munich if the situation remains unchanged in the future.
Guardiola confirmed the player may have his sight set away from the club as City has made several offers to the winger but he appears uninterested in signing a new deal.
"Leroy has said he doesn't want to extend the contract," Guardiola said. "It means he wants to leave. It's going to happen this summer or at the end of his contract. The club has offered him two or three times and he rejected so he's going to play for another club.
"Leroy rejected to extend the contact and everybody knows that. If at the end of this season we agree between the two clubs he is going to leave, if not he is going to stay another year."
Sane joined City in August 2016 from Schalke in a deal worth €52 million (£37m/$46m) and the City boss admitted he is saddened that he wants to leave.
The City manager added that he is disappointed by Sane's decision but will have to respect the player's decision.
"I'm so disappointed," Guardiola said. "We want him. He's a young player with incredible potential and incredible quality and that's difficult to find all around the world.
"We tried before the injury, we tried before the surgery and after that, but he rejected and he has other ambitions. I understand. We want players who want to play for this club.
"We respect him, he's an incredibly nice guy. We love him, I love him so much. He's so well- educated, has a nice family. It's just he decides he wants another adventure for his career."
Download NAIJA NEWS app: