Dongban-Mensem Sworn-In As Appeal Court President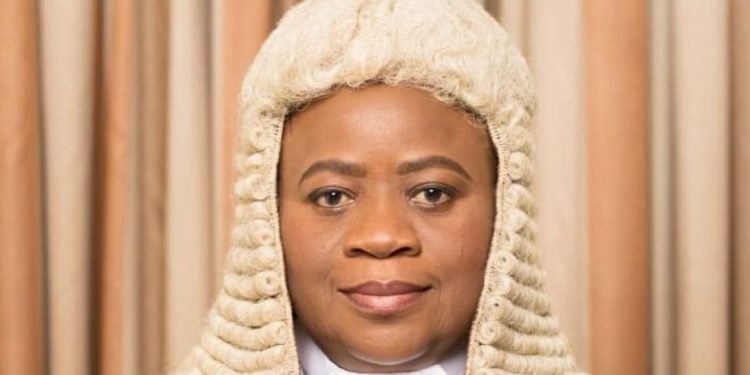 The Chief Justice of Nigeria, Justice Tanko Muhammad, on Friday, swore in Justice Monica Dongban-Mensem as the substantive President of the Court of Appeal.
This follows her earlier confirmation by the National Assembly after she was recommended by the National Judicial Council to the President, Muhammadu Buhari.
Dongban-Mensem has been acting as the President of the Court of Appeal since March 6, 2020, the day her predecessor, Justice Zainab Bulkachuwa, retired.
Speaking during the swearing-in ceremony at the Supreme Court on Friday, the CJN tasked the new Appeal Court President to have regular meetings with presiding justices in all divisions of the court to enable her to understand the challenges that the court may be facing as the court has the largest number of justices in the country.
He however express confidence that she will deliver in her new role.
"From my personal experience, workload in the court of appeal, especially in the divisions, is the highest," the CJN said.
"It is a home of work, it is a home of cooperation, but with your experience, hardwork, and zeal, you will not find your new status difficult."
In her response, Justice Dongban-Mensem promised to "build on the legacy left behind by her predecessors."