Enhanced Cleaning Services For Your Facility During The Covid-19 Outbreak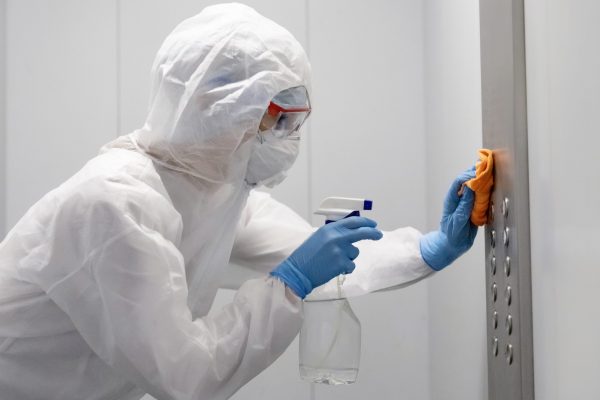 During this Covid-19 Pandemic Era, it is very important that all individuals and organizations do all necessary things to make sure they are safe from the disease.
In your homes or offices, you might have someone who takes care of your cleaning activities to keep the environment tidy and clean. However, life has changed drastically because of the Covid-19 Pandemic and we no longer just need a tidy and neat environment but environments free of disease-causing germs like the Covid-19. It is not merely about knowing that regular cleaning and disinfection of your premises are needed, but make sure such activities are carried out by the right people for the job, in order to guarantee the safety of everyone within your organization or home.
At Skyhigh Cleaning Services, the safety of our team members, our clients, and the public is of primary importance in everything we do. Skyhigh Cleaning Services remains up to date on infection control and cleaning protocols recommended by global experts, including the Nigerian Center for Disease Control, and the World Health Organization.
We follow strict disinfection procedures for all high touch point areas within your facility. We also increase the frequency of cleaning with disinfectants in high traffic areas. What we will do is to partner with you to understand the traffic patterns and occupancy levels in your facility to determine your specific needs.
If you desire our cleaning and disinfection services, contact us today for a quote on the following phone numbers 07040929085 or 07040925483. Email at [email protected] You can also visit our website www.skyhighcleaningservices.com to check out all our services.