Boko Haram Executes Police Officer, Soldier In New Video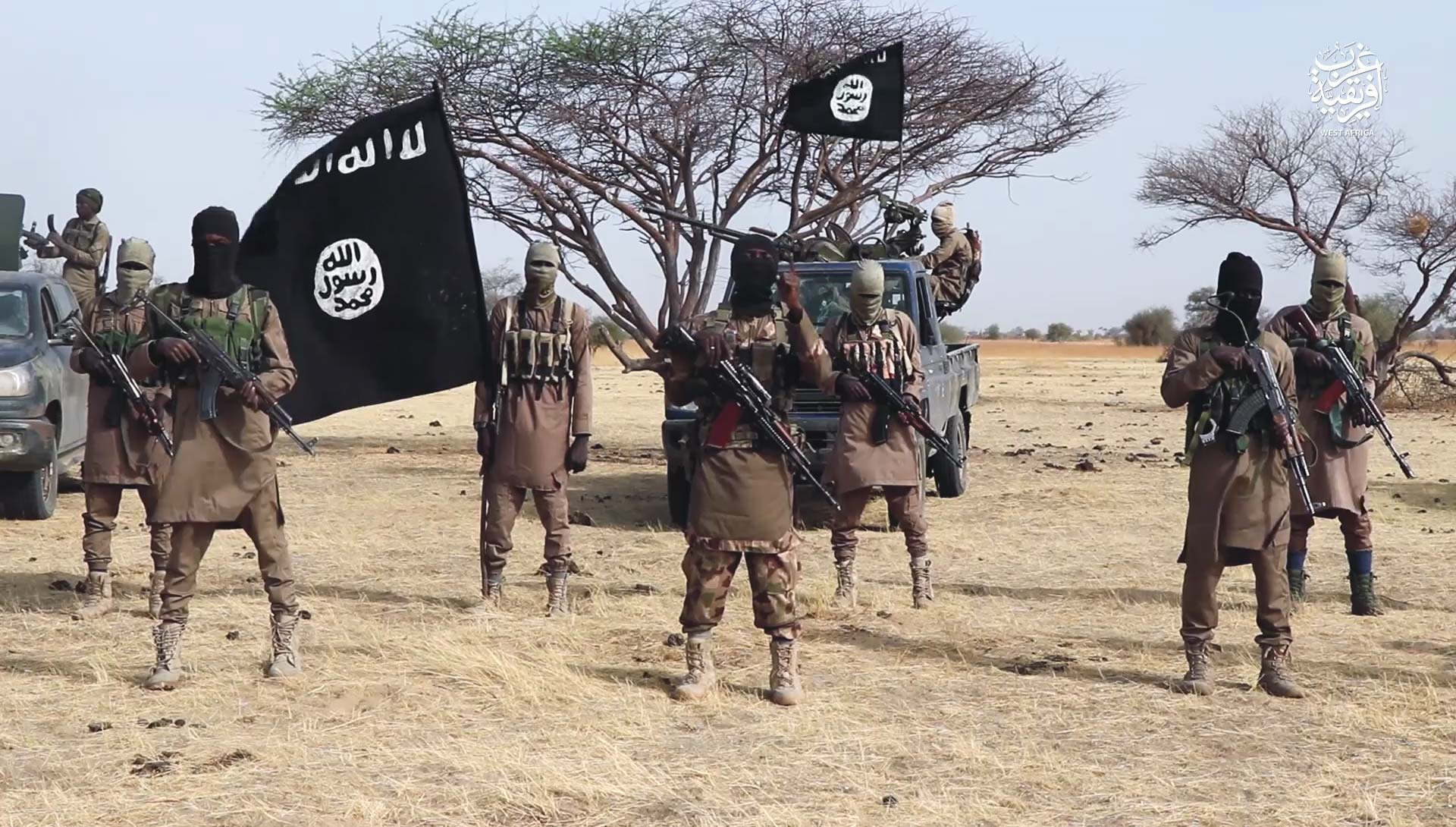 A faction of Boko Haram that has sworn allegiance to the Islamic State West Africa (ISWAP) has released a video showing their execution of a Nigerian policeman and soldier.
According to SaharaReporters, the video, dated Thursday, June 11, 2020, shows two men introducing themselves, sitting cross-legged in a field.
The next slide shows both men blindfolded with red scarves kneeling before two hooded men in military uniforms, who shoot them in the head at close range.
Speaking in Hausa, the Policeman introduced himself saying "My name is Yohanah Kilus, I am a policeman. My rank is inspector. I was abducted between Maiduguri and Monguno; I am presently in the custody of Tilafa soldiers."
Also speaking, the soldier said: "I am 13NA/70/8374 Lance Corporal Emmanuel Oscar, I was captured by Tilafa's along Maiduguri to Monguno."
Naija News recalls that over 81 people were killed by Boko Haram fighters in an attack on Tuesday.
A survivor of Tuesday's attack told the Borno State Governor, Babagana Zulum, on Wednesday that the Boko Haram insurgents pretended to be Islamic religious crusaders, collected arms from herders and killed 81 persons.
The survivor said that apart from the 81 persons left dead, 13 were injured, while seven others were abducted in Tuesday's attack.
He said, "The insurgents disguised as if they had come to enlighten the community, disarmed the herders and shot all of them, including the underaged, and even their animals. They abducted seven people."