Nigerians React To President Buhari's Democracy Day Speech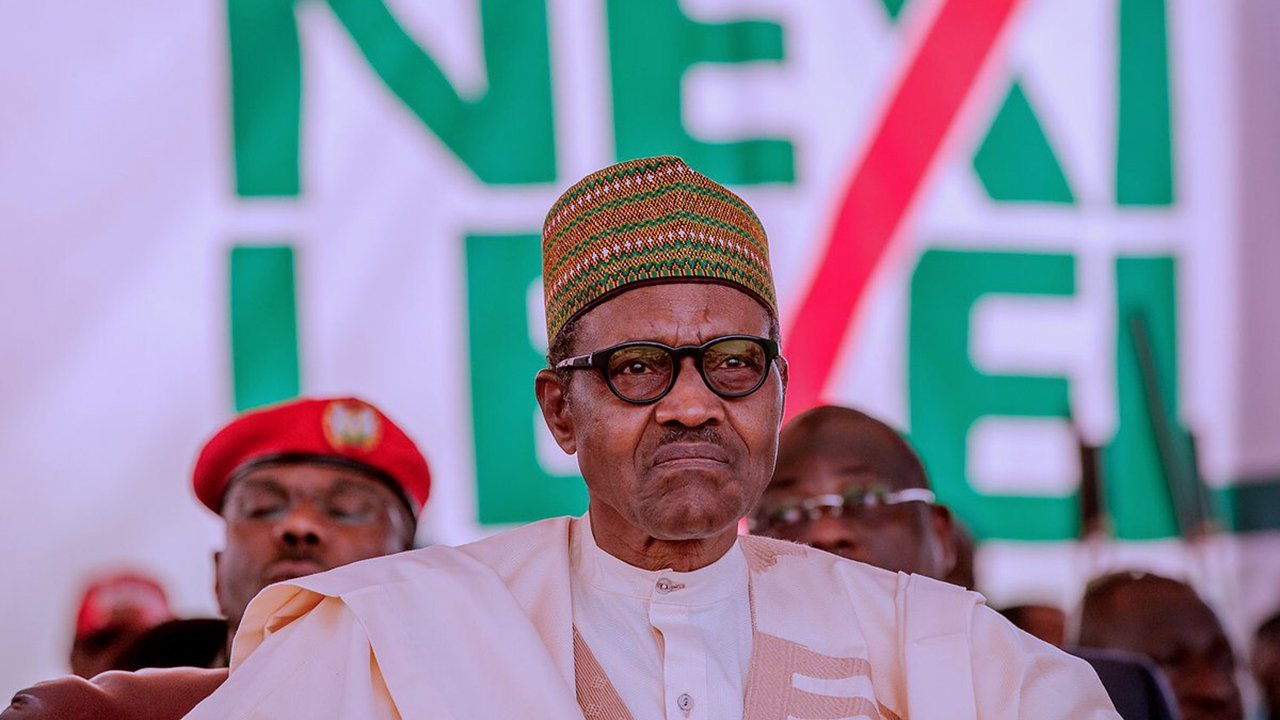 President Muhammadu Buhari on Friday, 12th June addressed Nigerians in a democracy day speech which was broadcast by 7am.
The president in his broadcast said 21 years of uninterrupted democratic practice in Nigeria is not only worth celebrating but an opportunity to reflect on our journey as a nation, our achievements and struggles.
Buhari also touched on several other national issues while encouraging Nigerians to continue to be loyal citizens and stakeholders in the growth of the nation.
He noted that his administration has recorded notable achievements in the course of implementing the nine priority objectives promised to Nigerians including insecurity, economy, and corruption.
The full speech can be read here.
Meanwhile, Nigerians have taken to social media to express their views on the content of the President's democracy day broadcast.
See some of their reactions:
List one thing that President Buhari has done and you are proud of since he resumed office. If you lie, the thunder will take turns.

— Wale Adetona (@iSlimfit) June 12, 2020
So this broadcast is to reel out his achievements?

President Buhari knows we will fact-check these claims right?

— the Morris Monye factor (@Morris_Monye) June 12, 2020
The sad truth is, Had it been the constitution allowed a president to run for a 3rd time. President Buhari will still contest despite knowing he is a failure and rig the elections to his favor and nothing will happen.#BUHARIHasFailed

— Al'ameen✨ (@Al_ameen_Yabo) June 12, 2020
President Buhari is a deception from the pit of Bourdillon. #BuhariHasFailed

— AyeMojubar (@ayemojubar) June 12, 2020
Buhari is trying is best to be the best, but some poor idiots on this App always feel that they've to drag him every day, WTF did y'all want President Buhari to do again. He should go Houses by Houses and ask for your daily needs? Y'all should stop being foolish. Go & hustle.

— MAGNUS (@MagnusBrownson) June 12, 2020
When president buhari said I signed an executive order, I tot he was about to say its for job creation only for him to say executive order for the prohibition of open defecation, on democracy day o, amidst pandemic o, who do us this thing

— Brunzy Bronze (@iam_316) June 12, 2020
President Buhari's address was factual & upbeat about the efforts of his government 2 ride d storms. He spoke 2 d achievements & challenges of his government. Some pundits are not satisfied, but d truth is: there are no ways 2 bend our realities into a perfect shape in a speech.

— Enem (@Olorienem) June 12, 2020
??Nigerians should always hold the arms of government responsible from FG to LG. don't just clamour and hashtag mr President buhari while you let go of our closest pals SG and LG. We barely drag our LG and SG on Twitter

Peace come to us all not by God alone but by our actions.

— Agbolade Omobolanle (@Gabrielagbolad2) June 12, 2020
This was 2015 when President Buhari scammed more than 15 million Nigerians.

Today is #June12 2020, and none of his promises is anywhere close to achieving.#BUHARIHasFailed #BuhariResign pic.twitter.com/2ezBLKsFF8

— Nwarienne Okeke (@Nwarienne_) June 12, 2020
President Buhari is using us to catch cruise

— PRINCE CEEJAY? (@only1ceejayn) June 12, 2020
President Buhari is condemning Rape in his speech and you are clapping..
For 5years, hasn't he RAPED our collective right to:
-responsible and responsive governance?
-equitable distribution of government appointments?
-proper allocation of national resources?

— Israelben (@Izzyfather) June 12, 2020
MKO Abiola told the BBC during his arrest, that he has begged his supporters to stay calm, that by their calmness they will achieve the real democracy they are all vying for.

Thank you President @MBuhari for serving justice to the heroes and heroines of #June12.#DemocracyDay pic.twitter.com/OxOq1x53VH

— TallJohn? (@JohnFanimokun) June 12, 2020
Buhari Blames recent attacks in the North on COVID-19 restrictions.

He claimed the criminals took advantage of the Lockdown.

Before the Lockdown restrictions nko?#WhichWayNigeria #WhichKindDemocracy #BUHARIHasFailed #presidentialaddress #DemocracyDay #Democracy #June12 pic.twitter.com/N2Lbfv4fRP

— CEO (@OkenwaChukwuma) June 12, 2020
Source: Naija News