Boko Haram, Bandits Will Be Forgotten In 9 Months If I Become President – Bamgbose
The Lagos State-based legal practitioner said that he will end Boko Haram insurgency, banditry activities in the country within nine months in office if he emerged as Nigeria president.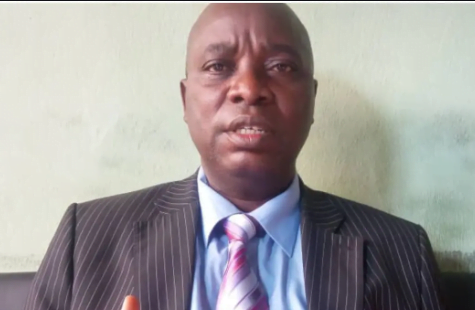 The National Coordinator of Concerned Advocates for Good Governance, CAGG, Olusegun Bamgbose, has boasted in a recent statement that issues of insecurity in Nigeria will be forgotten in a few months should he be given the privilege to rule the nation.
The Lagos State-based legal practitioner said that he will end Boko Haram insurgency, banditry activities in the country within nine months in office if he emerges as Nigeria's president in 2023.
Naija News understands that Bamgbose had in several statements declared his interest to succeed President Muhammadu Buhari as Nigeria's President in 2023.
Reacting to recent attacks by Boko Haram and bandits in the Northern part of the country which has claimed hundreds of lives, Bamgbose urged security operatives to collaborate in stopping further attacks.
The lawyer described the nation's state of insecurity as 'ugly and unfortunate'.
Naija News recalls that about forty people were killed and mutilated by bandits at a community in Katsina State a few hours ago, while young women were reported raped and others kidnapped.
Bamgbose while fuming over the killings noted that citizens are tired of failed promises by the government and security agencies in ending insurgency in the country.
He said, "This is just the latest reported attacks. The primary responsibility of the Government is to protect the lives and properties of the citizens.
Bamgbose's statement reads; "Nigerians are fast losing patience on failed promises by the security agents to put an end to this ugly scenario,"
"The truth of the matter is that insurgency can be defeated within nine months. The keyword is decisive action. I don't believe in excuses. Nigerians are dying in scores almost on a daily basis as a result of insecurity. Something can be done to arrest the situation at hand."
"I want to state clearly here that the Boko Haram insurgency, the banditry, should not be seen as 'Northern problem' It's a national problem and demands that all should contribute towards its defeat. Attacking the government of being incompetent to handle the insecurity is not enough, solutions should be proffered.
"If I were given the opportunity, the insurgency may be history in nine months. There are measures that can be taken as immediate and remote solutions to defeat insurgency in Nigeria. One, the Federal Government should as a matter of priority, fight poverty like a plague, in the North, especially the North East."
"No country in the world has ever tackled successfully insecurity, without first and foremost, combating poverty in full swing. Poverty breeds crime. In this respect, one will expect the Federal Government to team up with the Governors, especially from the North East to pragmatically tackle poverty. In this respect one will suggest a scheme, North East Welfare Scheme, NEWS."
"Secondly, the Federal Government should, as a matter of urgency constitute a special Stakeholders Committee, which might comprise former leaders, present and former Army Chief of Staff, security experts, etc. They should be given 6 weeks to come up with a blueprint on the immediate and remote reasons for insurgency and what can be done to checkmate it."
"Thirdly, the Government should realize that some of these criminals are fed up carrying gun to cause havoc, but they don't understand what to do.
Bamgbose further suggested that the government should initiate a programme allows for criminals to surrender and give up their activities, provide them with empowerment in other to reduce criminal activities in the country.
He also suggested that the Almajiri system should be completely wiped out in the Northern region.
He said, "It will, therefore, be advisable for the Government to create a window for those willing to give up crime. It could be for 8 weeks. We can have a program called, Surrender And Get Empowered, SAGE. Some of them will obviously surrender. Fourthly, the Almajiri system should be abolished or refined."
"We have been told that the best way to wipe out bats, is not by killing the flying ones but to destroy the eggs. The system is really creating a serious problem for the North. Some of these insurgents are products of Almajiri. Furthermore, the use of drones has now become necessary to defeat insurgency in Nigeria."
He added, "Finally, there should be sincerity in the fight against insurgency. Where there is a prevalence of insincerity, insecurity will certainly pervade.
"The Government and the security agents should understand that all shall on the last day give an account of his or her stewardship before our Maker, God Almighty. Let's serve with the fear of God."