Breaking: Tinubu Moves Against Aregbesola, Bans Political Groups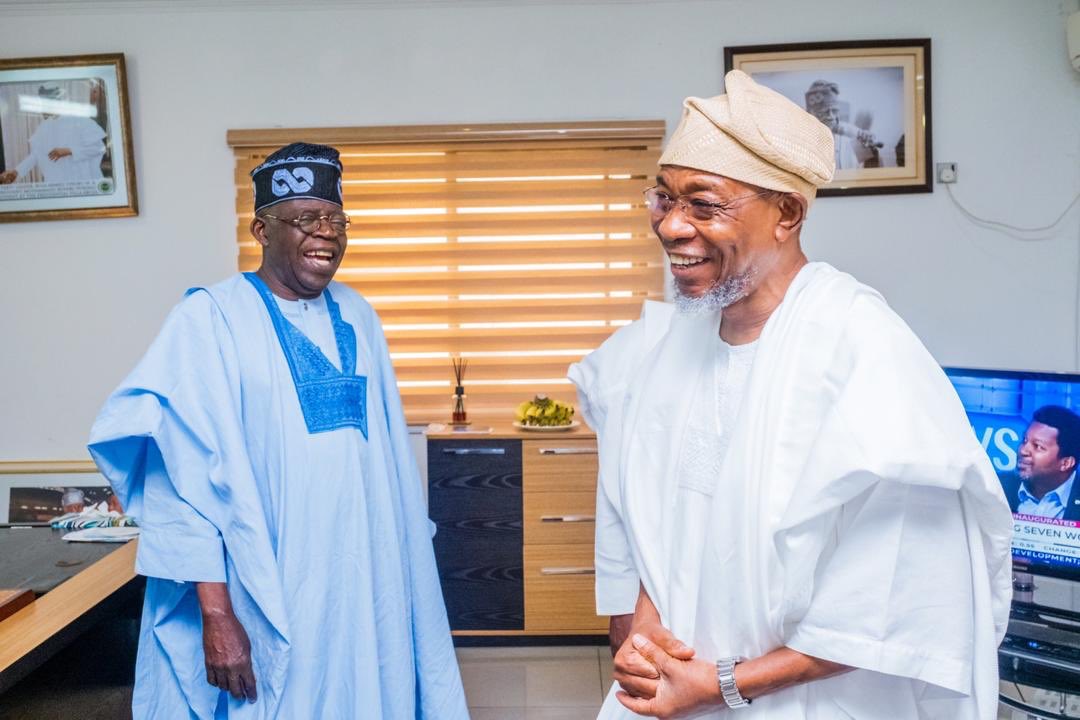 The National Leader of the All Progressives Congress (APC), Asiwaju Bola Tinubu has reportedly taken some steps against the political moves by Rauf Aregbesola, Nigeria's interior minister and former governor of Osun State.
Naija News understands Tinubu on Tuesday afternoon, dissolved all political groups in the state not authorized by him.
The decision was announced at the meeting of the Governor's Advisory Council (GAC) in Lagos.
This decision is coming as a result of the cold war between Tinubu and Rauf Aregbesola, TheCable reports.
Aregbesola was accused of launching and operating political groups in the state without the knowledge and approval of Tinubu.
These political activities are understood to have pitched Aregbesola against Tinubu as both politicians are said to have an eye on the 2023 presidential contest.
At the end of the Governor's Advisory Council (GAC) meeting which held at the State House, Marina, a decision was reached to dissolve all political groups and factions under the All Progressives Congress in the state including MG and Justice Forum (JF).
The GAC is the highest decision making political body in the state, made up of Tinubu as the leader; the state Governor, Babajide Sanwo-Olu and other political leaders in the state.
A party chieftain in the state who spoke on condition of anonymity said the decision by GAC is not a sign of disagreement but was done to reposition the political structure in the state.
"It is believed these two groups are symbols of factionalization and it was resolved that they should be immediately dissolved. "There was no problem at all. We only wanted to rejig the polarity in the party," the source noted.