Edo 2020: We Risk Repeat Of Zamfara Episode – APC Chieftain Tells Buhari, Tinubu
To this end, Captain Jibrin has called on the national leadership of the party to convene an emergency National Executive Council meeting to address a brewing constitutional crisis in Edo State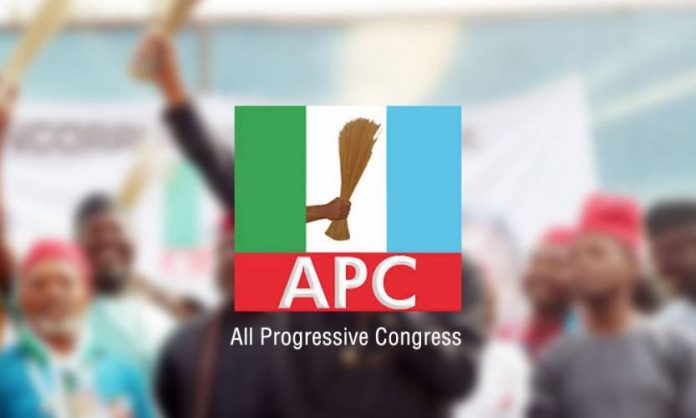 The pioneer Deputy National Auditor of the All Progressives Congress (APC), Captain Muhammad Jibrin has raised a fresh alarm about the trajectory of things in the party ahead of the June 22 primaries and actual governorship election in September.
According to the APC chieftain, a fresh crisis looms in the party except the leaders rise to nip the budding issues in the bud.
To this end, Captain Jibrin has called on the national leadership of the party to convene an emergency National Executive Council meeting to address a brewing constitutional crisis in Edo State.
He made the call in a statement in Abuja on Sunday where he noted that if urgent steps are not taken to address the brewing crisis, the party might experience a repeat of the Zamfara, Rivers and Bauchi states 2019 scenarios.
Jibrin, therefore, urged the President, Muhammadu Buhari as well as the APC National Leader, Asiwaju Bola Tinubu, to save the party from a looming disaster in Edo State.
He said, "The NEC is the only constitutional body that has the final say on the issues (at hand).
"This means that to roll back the creeping improprieties and lawlessness, NEC should summon an emergency meeting and thrash out the issues once and for all."
"The contemplation of the drafters of the APC constitution is that direct primary means allowing all card-carrying party members to vote in a primary election.
"However, there are two issues that unless addressed, the whole exercise will be subjected to abuse and manipulation.
"First, not every party member can vote or be voted for. Article 9.3 (i) states that: 'Only fully registered and financially up-to-date members of the party shall have the right to vote and be voted for into any of the elective positions, subject to the provisions made for such elections pursuant to this constitution or other laws or regulations.
"Consequently, non-financial members shall not enjoy the above rights. How do you verify, under this situation, who is a financial member or not?"
Naija News recalls the APC primary election to choose who will bear the party's flag in the September 2020 governorship election in Edo State is scheduled for June 22, 2020.
Six aspirants are to be screened ahead of the governorship election scheduled for September.
Source: Naija News