Drunk Police Officer Reportedly Kills Colleague In Lagos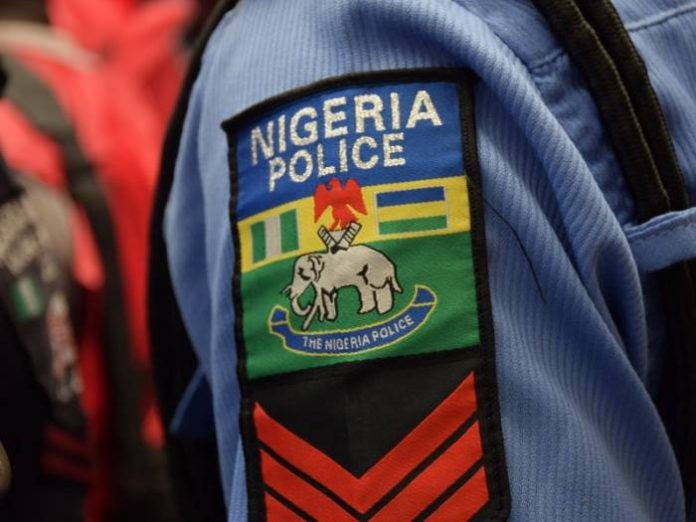 An officer of the Nigerian Police Force (NPF) in Lagos State has been put in detention at the State Criminal Investigation and Intelligence Department (SCIID) Yaba, for allegedly taking the life of his colleague under the influence of liquor.
According to the report, the officer who reportedly acted under the influence of alcohol macheted his fellow to death while he pounced on another leaving him with severe injuries.
Confirming the horror act by the officer, a police officer attached to the same command with the culprit who pleaded to remain anonymous, demanded justice for the deceased officer whose name is given as Francis Adekunle, an Inspector in the force.
Naija News learnt that the culprit whose name is yet to be revealed resides in the same apartment with the deceased colleague. Reports also had it that on several occasions, the officer get himself drunk and go about attacking people.
According to The Nations report, an argument had ensued between the drunk officer and one of his neighbours in their apartment at Oke-Odo before the deceased Inspector attempted to calm the situation. He, however, turned to his colleague who had wanted peace and stabbed him with the machete in his hand, leaving him with several cuts on the legs and body.
Reports, however, had it that the severely injured officer died this morning while receiving treatment at the hospital.
"He drives a fully tinted Toyota Camry car with no plate number. He was reported at the Oke-Odo, Ile Epo Police Station for his previous actions but nothing was done to call him to order before he perpetrated this evil act. I saw Inspector Adekunle in the evening on his hospital bed. He was still alive then. Unfortunately, I received a call from his brother, Ojo Adekunle that he just passed on," said the anonymous officer.
Confirming the report, the spokesperson of the Lagos State police command, Bala Elkana, noted that he is fully informed of the incident and that an investigation has been commenced in regards to the horrible occurrence.
"This did not happen in the barracks. They both stay in town with other civilians. They were neither on duty nor anywhere near a police facility when it happened. I have to correct that impression because a lot of people have been calling me to say it happened inside the barrack," Elkana noted.
He added, "No matter where it happened, a crime was committed and the suspect is in custody. I will issue a statement soon on this incident."
Meanwhile, the President of the Customary Court in Taraba State, Justice Donatus Yantau Shidda, has been kidnapped by unknown gunmen.