COVID-19: After Recording 1 Death Per Minute, Brazil Takes Brave Move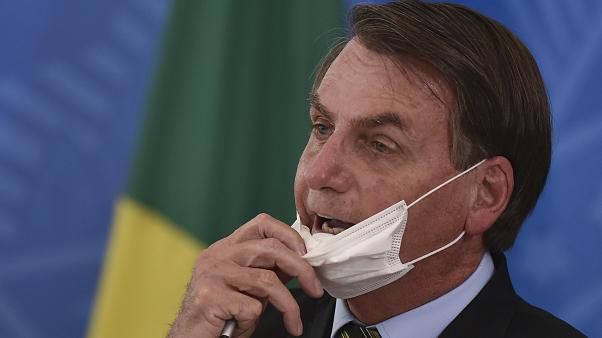 Brazil has stopped releasing its total number of COVID-19 cases and deaths after recording an average of at least one death per minute on Thursday.
The country stopped releasing its records last Thursday after it recorded an average of at least one death per minute.
In the report that day, Brazil recorded 1,473 coronavirus deaths, which was more than the 1,440 required to make an average of one death for every minute of that day.
At a press conference after Brazil recorded its highest death toll on record, President Jair Bolsonaro threaten he would follow the steps of US President Donald Trump, by withdrawing Brazil from the World Health Organisation (WHO).
"I'm telling you right now, the United States left the WHO, and we're studying that, in the future. Either the WHO works without ideological bias, or we leave, too," he told journalists on Friday at the presidential palace.
Thereafter, the country stopped release updates on its site.
The President ever since had been accused of censorship and an attempt to erase the memory of the dead.
As of yesterday, Brazil had recorded 672,846 cases of the coronavirus disease.
This made the country second to the United States in terms of both infection and fatality.
Brazil recorded its first COVID-19 case on February 26, 2020 , just a day before Nigeria recorded its first case.
Since then, Nigeria has only recorded 354 deaths, while Brazil, at 35,930 has recorded over a hundred times more fatalities.