Oshiomhole Kicked Against Removal of Fuel Subsidy – Atiku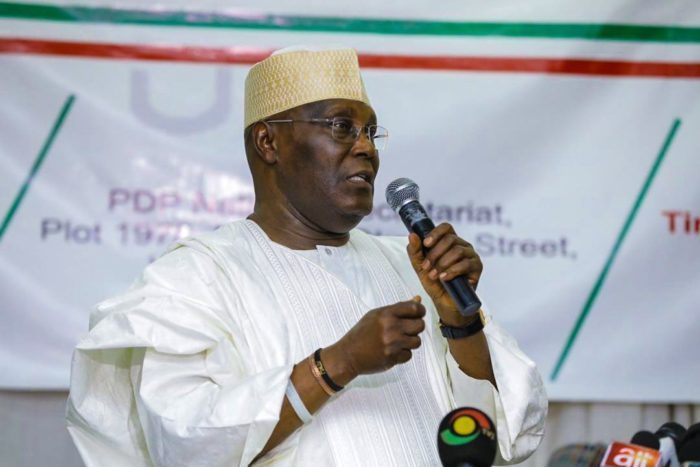 Former Vice President Atiku Abubakar has accused the National Chairman of the All Progressives Congress (APC), Adams Oshiomhole, of frustrating plans to remove fuel subsidy during President Olusegun Obasanjo's administration
Atiku recalled that he headed the negotiations with the Nigerian Labour Congress (NLC) with Oshiomhole as the Chairman.
According to the former Vice President, the APC Chairman stood strongly against the removal of petrol subsidy.
The Waziri of Adamawa was backing an earlier tweet by his Spokesman, Paul Ibe, which reads, "For the avoidance of doubt, the Obasanjo administration embarked on a regime of subsidy removal.
"But the former NLC Chairman frustrated the efforts. Even at that, the Obasanjo government achieved some measures of subsidy removal before their exit in 2007."
Reacting to the Tweet, Atiku added, "The Obasanjo government in which I served commenced a phased subsidy withdrawal.
"I was tasked with negotiating with then NLC Chairman and current APC Chairman who stood strongly against it."
Naija News reports that the Petroleum Products Pricing Regulatory Agency (PPPRA) had removed the cap on the price of Premium Motor Spirit (PMS) popularly known as petrol.
The PPPRA made the disclosure in a document entitled, ''Market Based Pricing Regime for Premium Motor Spirit (PMS) Regulations, 2020'' which the agency released on Thursday in Abuja, Nigeria's capital.
The agency said in the document signed by its Executive Secretary, Mr Abdulkadir Saidu, that, henceforth, the price of PMS would be determined by market forces.
PPPRA said that it would continue to monitor trends in the crude oil market and advised the Nigerian National Petroleum Corporation (NNPC) and oil marketers on a monthly guiding price for the commodity.
The agency said that it made the regulations with the approval of President Muhammadu Buhari.