Biafra: MASSOB Leader, Uwazuruike Knocks IPOB Leader, Nnamdi Kanu, Denies Receiving Oil Block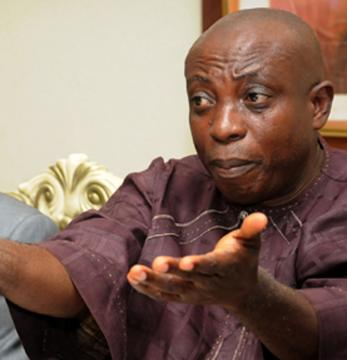 Chief Ralph Uwazuruike, leader of the Movement for the Actualisation of the Sovereign State of Biafra (MASSOB) has denied receiving money to drop agitations for Biafra.
The MASSOB leader was reacting to allegations credited to Nnamdi Kanu, leader of the Indigenous People of Biafra (IPOB) in which he claimed the MASSOB leader had received an oil block from the Federal Government to drop agitations for Biafra.
However, Uwazuruike in a response through a statement by Elder Chris Mocha, his Personal Assistant on Media Matters said the allegations are baseless and malicious.
Uwazurike further stated that Kanu should rather be grateful to him for getting Biafra into the membership of the Unrepresented Nations and Peoples Organization (UNPO) in the Hague.
Chief Uwazuruike in the statement on Thursday referenced the leader of Niger Delta People's Volunteer Force (NDPVF), Alhaji Asari Dokubo, whom he said already confirmed the South East does not benefit from the about 77 oil wells and blocks in the country.
Meanwhile, Naija News recalls both Dokubo and Kanu had also been exchanging words on the fight for the actualization of Biafra.
Uwazuruike used the opportunity to restate his "firm, credible and genuine" interest in fighting for the actualization of a sovereign state of Biafra.
His statement advised Kanu "to remain ever greatful to Uwazuruike's group that worked under the scorching sun and rain to ensure the facilitation of the admission of BIafra into UNPO membership, he busied himself blackmailing his master.
"Nnamdi Kanu and his gullible IPOB members have not been comfortable with the recent admission of Biafra as the 46th Member- Nations of the Unrepresented Nations & Peoples Organization (UNPO), which was secured through Uwazuruike -led BIM-MASSOB," the statement reads.
The statement added that Uwazuruike's remains committed to the actualization of Biafra through a non violent process.
Download NAIJA NEWS app: