You Have My Support Always – Buhari To Adesina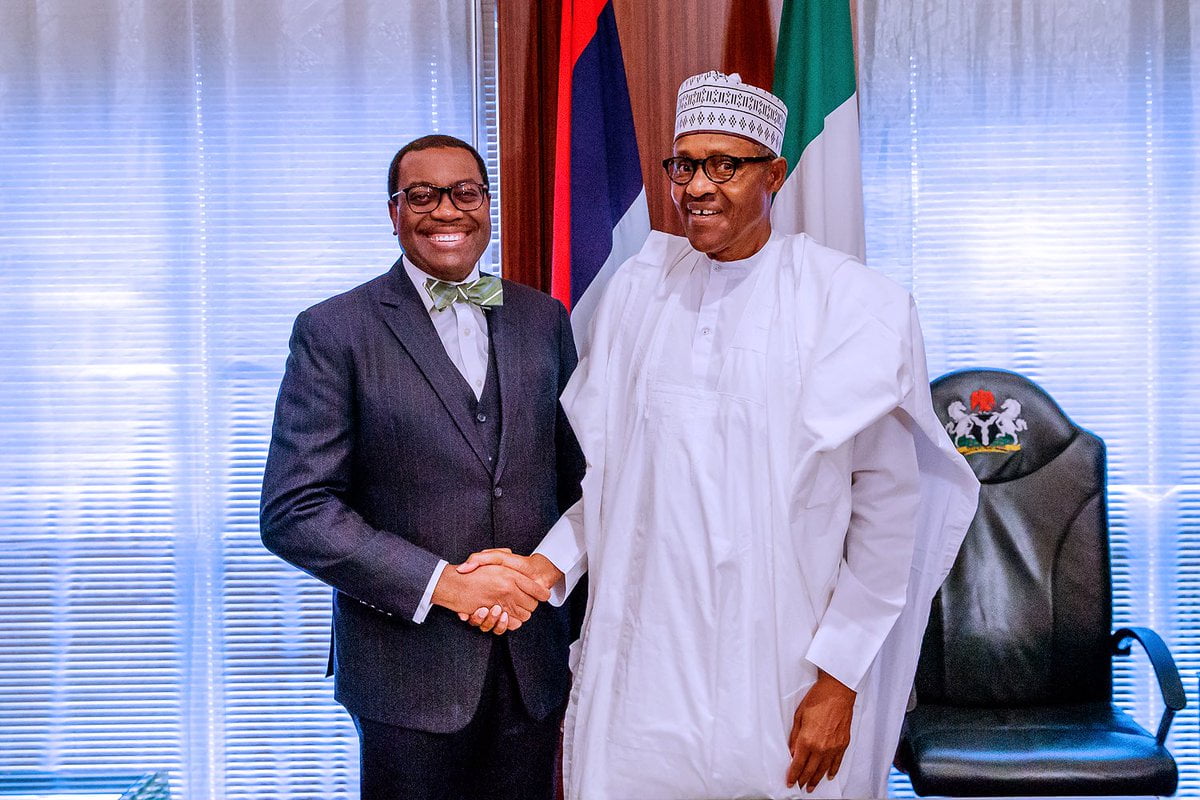 Akinwumi Adesina, president of the African Development Bank, has backed up President Muhammadu Buhari's support in his bid to get re-elected.
Recall NaijaNews reported that Adesina was at the Presidential villa to see the president today.
"In 2015, when you were to be elected for the first term, I wrote to all African leaders, recommending you for the position," a statement by Femi Adesina, special adviser to the president on media and publicity, quoted Buhari to have said.
"I didn't say because you were a People's Democratic Party (PDP) minister, and I belonged to the All Progressives Congress (APC), so I would withhold my support.
"I'll remain consistent with you, because no one has faulted the step I took on behalf of Nigeria.
Adesina thanked Buhari for his support saying he is proud to be a Nigerian.
He also commiserated with the president over the death of Abba Kyari, his former chief of staff, and described Ibrahim Gambari, his successor, as a man of integrity, and of global standing.