Nigerians React As Police Announce Arrest Of Suspected Killer Of Uwa Omozuwa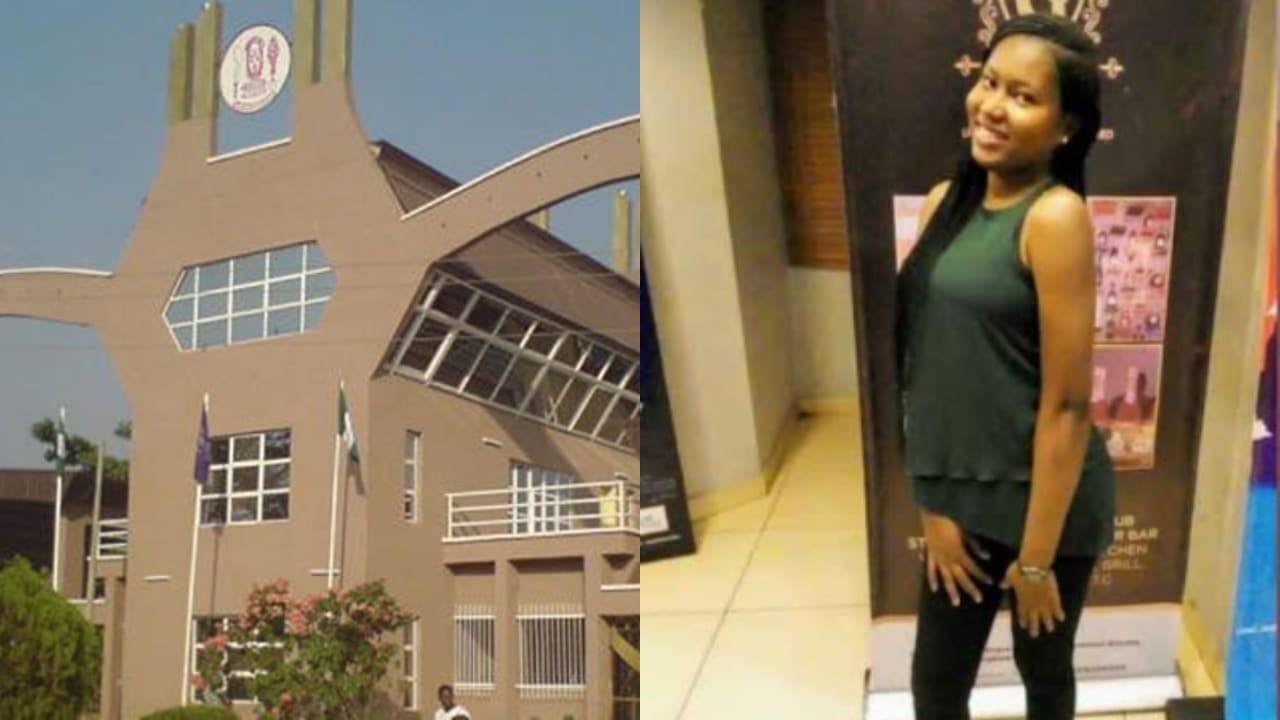 The Nigerian Police have announced the arrest of one person in connection with the gruesome murder of Vera Uwaila Omozuwa, the 22-year-old 100-level student of the University of Benin.
Naija News recalls Omozua was raped and later died after she was attacked while she was reading in a Redeemed Christian Church of God (RCCG) in Benin City.
The rape and murder of the young lady has sparked various reactions both on and off social media with everyone demanding justice and the arrest of the perpetrators.
However, following the announcement of an arrest by the police in the on-going investigation of the case, Nigerians have taken to social media again to demand further explanation on the nature of the arrest.
It will be recalled the Edo State Police Command Spokesperson, Chidi Nwabuzor while confirming the development, noted that the suspect was arrested after the fingerprint on the fire extinguisher she was attacked with was examined, but Nigerians have questioned the methodology used in the arrest.
Further fuelling the suspicion of people on the matter is a video alleging the Nigerian Police asked Uwa's father if he is the first man whose daughter has been raped, then proceeded to ask for mobility funds before they can do anything.
The Nigerian Police is just total shit. What are the requirements to become a Nigerian Police?

— No Madness (@AbassAdisa) June 2, 2020
Some of the questions been asked on Twitter include how the fingerprint test was carried out, the database that was used to match the result, and many others.
See some reactions:
I heard Uwa's murderer has been arrested. I just hope Nigerian police have not gone and arrested an innocent person to show him off as the murderer while the actual perpetrator is still out there cos it's exactly what they do.

— … (@Sxmto_) June 2, 2020
Nigerian police said they collected fingerprints from the fire extinguisher (murder weapon) at the crime scene to make their arrest. So they have a suspect in custody. I have plenty questions.

1. Do they have a forensics lab in Edo state?
2. Was the crime scene uncontaminated?

— Ferdy…. ? (@_The_Immortal) June 2, 2020
The loudest things in the Nigerian Police @PoliceNG are UNPROFESSIONALISM and POOR FUNDING.

— Sifon Victor Sugar (@SifonVSugar) June 2, 2020
Nigerian police said that Uwa's family should bring mobilization money before they commence investigation but suddenly they have a suspect that was arrested because fingerprints was on the murder weapon? Someone's father is about to roped with murder just to appease the crowd.?

— Ferdy…. ? (@_The_Immortal) June 2, 2020
The Nigerian police would say they've apprehended the criminal and we would still be scared if it's truly the criminal or just a way to silence us. I really hope justice is served.

— Tomi (@TomyyO_) June 2, 2020
I'm sorry but it's really hard for me to believe that Nigerian police performed a 'forensic examination' and compared fingerprints on a fire extinguisher with a nonexistent database and tracked and arrested a 'suspect'.

— OlúAfolábí (@oluafolabi) June 2, 2020
Nigerian police now uses forensics and fingerprint matching with a data base no body knows about and no one registered for.
What an amazing world of lies pic.twitter.com/RrBAnkaixg

— giftedone13 (@chizimuzo_) June 2, 2020
The Nigerian Police in Edo state said they caught the rapist and murderer through fingerprints left on the fire extinguisher? Niggas lying.

— Gideon (@DondeonBeke) June 2, 2020
If the Nigerian Police should tell you they matched fingerprints just know it's bullshit. These niggas don't even wear gloves or seal off a crime scene.

— Bobby Of Axelrod (@Wagnerovich) June 2, 2020
Download NAIJA NEWS app: