Ondo 2020: I Am Ready To Fight For My Seat – AKeredolu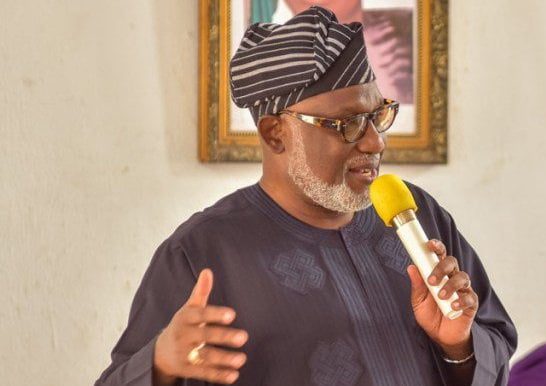 As the political tension and interest of who will become the next highest political leader of Ondo states grows daily, the faith and fears of the incumbent governor have been revealed in different interviews, remarks, and speech.
However, in a recent statement, Governor Oluwarotimi Akeredolu declared that he is not bothered over which system of primaries his party will be adopted by the All Progressives Congress (APC) in Ondo State ahead of the October 10 governorship election. He also expressed the confidence that whether it is direct or indirect primary that is used, he will defeat other aspirants labouring to wrest the party ticket from him.
His commissioner for information, Donald Ojogo, who spoke on his behalf in Akure on Saturday, dismissed the insinuation that he was afraid of direct primary. He said that most advocates of the direct primary election did not have structures to win any contest in the party.
Mr. Akeredolu also said he is popular and has performed well hence he would win any mode of primary election conducted by the APC.
Meanwhile, Party chieftains and aspirants, largely of the opposing faction of the APC in the state, had called for direct primaries as a way to beat the governor's established delegates and to increase their chances of winning the polls.
One of the aspirants who had spoken clearly on the mode of election, Isaacs Kekemeke, said the direct primaries would allow members of the party to make their choice for the governorship election.
A former deputy governor of the state, Ali Olanusi, who is the leader of the Unity Forum, the factional group within the party, had also called on the party headquarters to ensure that direct primary system was adopted for the Ondo election.