Lagos BRT Operations Will Start Again – Tinubu Reveals Date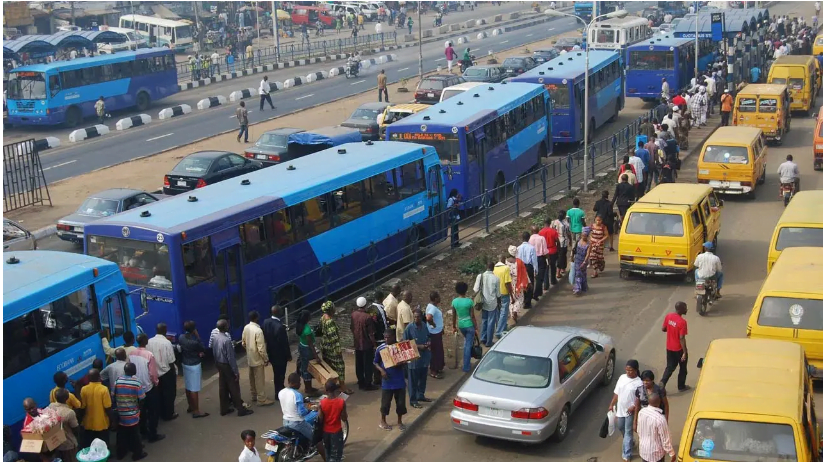 Fola Tinubu, the Managing Director of the Lagos State Bus Rapid Transit, BRT, has disclosed that the long suspended bus services in the state due to the Coronavirus outbreak will be resume on Friday.
Naija News recalls that the Primero Transport Services Ltd, was in April limited to loading only 21 passengers, as against the usual full load of 70 persons on a single trip. The restriction and rules which was introduced by the Lagos State government, however, forced the bus services to stop its operation in the state on Monday.
According to the transportation company, difficulties in its workers logistic including other problems was the reason why it withdrew its buses on the street of Lagos.
Naija News, however, understands that the transportation rules by the Governor Babajide Sanwo-Olu led government was to avoid rapid spread of Coronavirus pandemic in the state.
On his part, Tinubu while interacting with the News Agency of Nigeria, NAN, on Thursday, May 28 submit that its organization could not cope with the new rules introduced by the state government and hence, the reason for withdrawing its services.
The MD, however, noted that the company management felt the pains of commuters in the state for the few days it stops operation, hence the need to get back to the street for full operation.
He said, "I withdrew all the buses since Monday because we cannot continue at 20 passengers for 70 capacity buses without an increase in fares. The losses, we are piling up, were just too much and threatening. Primero should be back in full operations tomorrow (Friday) because we are talking to the Lagos State Government and all issues will be resolved today."
"I am sorry for the inconveniences and distress this withdrawal of services has caused the teeming commuters in Lagos who rely on BRT services since Monday.
"I assure everybody that Primero will be back in full operations tomorrow and we will put 320 buses out to make sure people get to where they are going in a fast and safe way."
In another development, the Lagos State government has announced plans to provide an alternative solution after its decision to suspend the operation of okada and tricycles in certain areas in the state.