COVID-19: 80-Year-old Retired Civil Servant Donates His Pension To Anambra Govt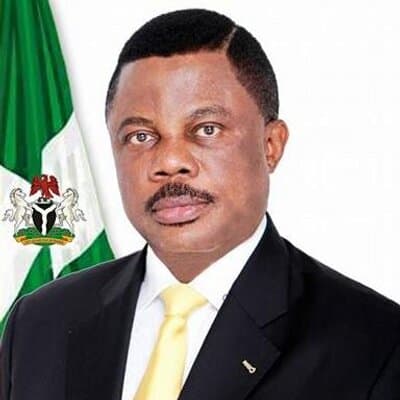 The Anambra State government has been showered with praises by a retired secondary school teacher for its effort in combating the spread of Coronavirus pandemic in the state.
Mr Benjamin Ezeokeke who is a retired civil servant in the state expressed his satisfaction with the governor Wilie Obiano's led government in Anambra, noting that though the administration's effort in dealing with the novel virus might not be noticed now but has done a lot of good to the state.
Playing his part in the fight against COVID-19 in the state, Mr Benjamin who hails from Oko in Orumba North Council Area willingly gave up his pension for the month of May 2020 to the state government to be used.
Naija News learnt that the 80-year-old man also attached his pension Identity card number in the letter which he addressed to the state government to affirm his contribution to the fight against COVID-19 in the state.
He wrote, "This is to commend and encourage Governor Willie Obiano in his efforts in cushioning the hardships posed by the deadly Coronavirus pandemic.
"I hope that this will also show the Governor that Ndi Anambra appreciates his giant strides in combating the COVID-19 pandemic."
Mr Benjamin, also prayed that the Anambra State government succeed in the fight against the dreadful disease which has claimed thousands of lives across nations of the world.
Meanwhile, Anambra State on Tuesday, May 26 recorded its first Coronavirus death.
The development was disclosed by the state governor, Willie Obiano while addressing journalists on COVID-19 updates in a special broadcast yesterday.