Fani-Kayode Reacts To Tanko Yakassai Statements On Almajiris Flooding Southern States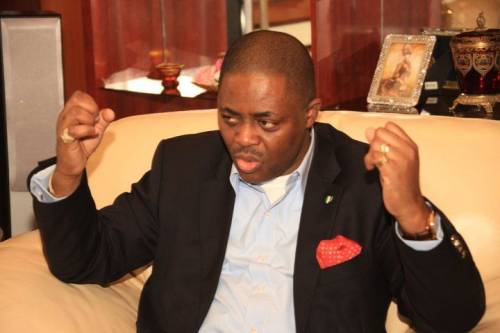 The Minister of Aviation under the Goodluck Jonathan administration, Femi Fani-Kayode, has reacted to the statement credited to the former Liaison Officer to ex-president Shehu Shagari, Alhaji Tanko Yakassai.
Yakassai during an interview with Vanguard had earlier stated that the northern youths flooding the Southern States are not Almajiri.
The elder statesman from Kano noted that the youths that he saw were wearing shirts and the Almajiri don't wear shirts.
The outbreak of Coronavirus in the Northern region of Nigeria has seen governors from the states direct all Almajiri to return to their states of origin.
Fani-Kayode in his reaction to the statement of Alhaji Yakassai questioned the view of the former Liaison Officer.
He tweeted, "Alhaji Tanko Yakassai, the elder statesman from Kano, has said those that are flooding the southern states are not almajiris."
"Would someone please ask him to tell us who and what they are and what their mission is in the south?"
See the post below:
Alhaji Tanko Yakassai, the elderstatesman from Kano, has said those that are flooding the southern states are not almajiris.

Would someone please ask him to tell us who and what they are and what their mission is in the south?

— Femi Fani-Kayode (@realFFK) May 22, 2020
Source: Naija News