Asamoah Gyan Demands A Farewell Match From Ghanaian Football Federation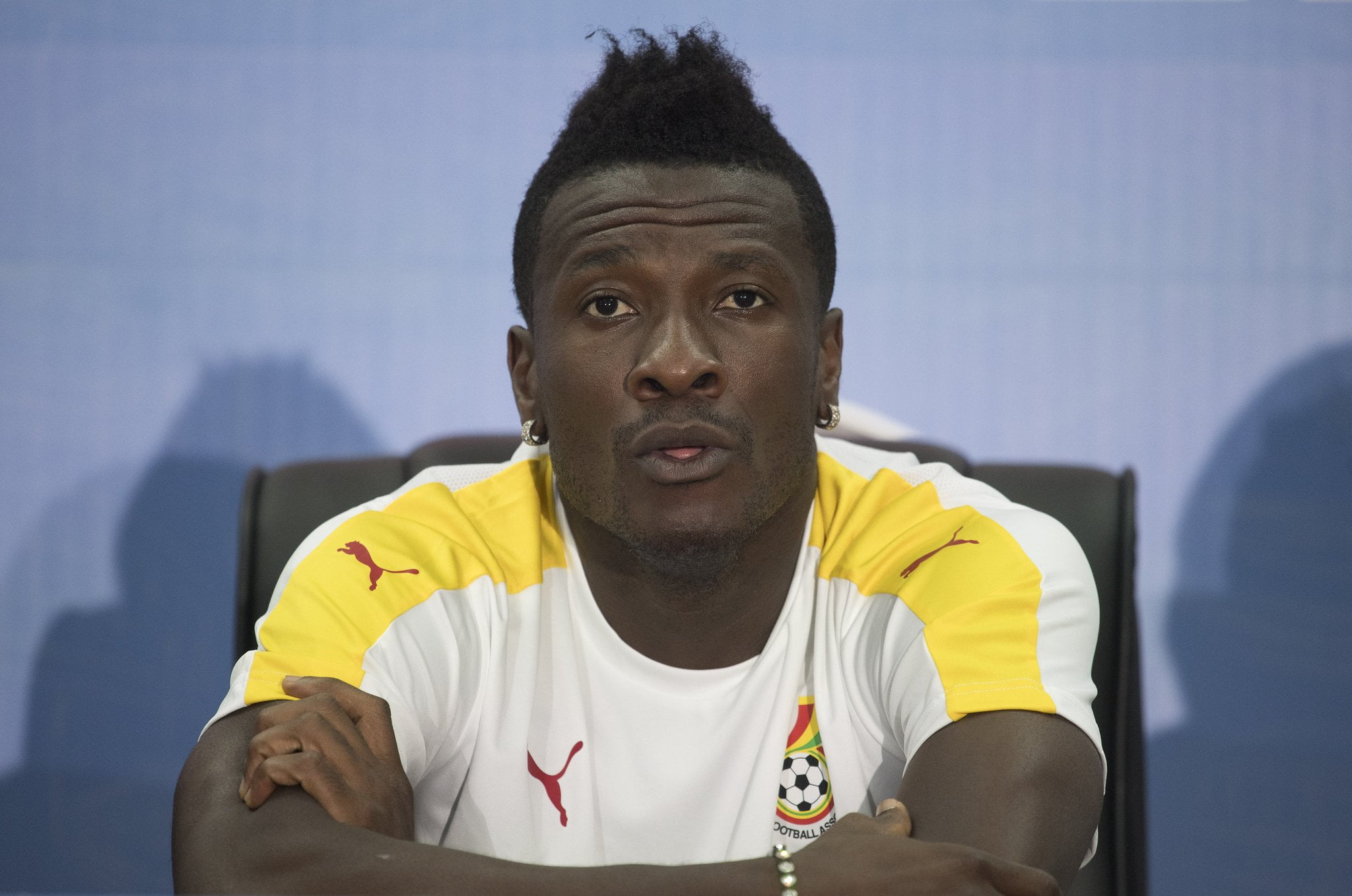 Before even retiring internationally, Asamoah Gyan is already making a request. He knows it well than anyone that he is closer to the end than of his career. The Black Stars forward is the top scorer in the history of the squad. He contributed to the great exploits achieved by this team. And now, he wants to leave with honours.
In an interview with Adom TV, Gyan revealed that several Ghanaian internationals who have served the nation have left with pain and bitterness. Because they were never honoured.
" People are leaving the national team with pain, I don't want to mention names but there are a lot of players I can testify to, " he said.
Asamoah Gyan was clear. The Federation has the obligation to organize him a jubilee match considering what he achieved under the white tunic of Ghana.
" For me, I think people have watched what I did, so if they decide to say goodbye, my soul will be happy." Although people like me on the street, it all depends on how they want to do it. I can decide with my team that I want to play a farewell match, the Federation can also decide that they will do something for me, maybe it will be a meeting or something, it will depend on them. Secondly, it will depend on how I want it to be done, for now, I'm still in the game, over time, the ideas will come, "he concluded.
Note that Asamoah Gyan joined the national team of Ghana in 2003. 17 years later, the results are more than brilliant: Three World Cups and eight African Nations Cups with the key 51 goals scored. A legend!
Download NAIJA NEWS app: