VIDEO: WHO Offered Us $20m To Poison COVID Organic – Madagascar President Reveals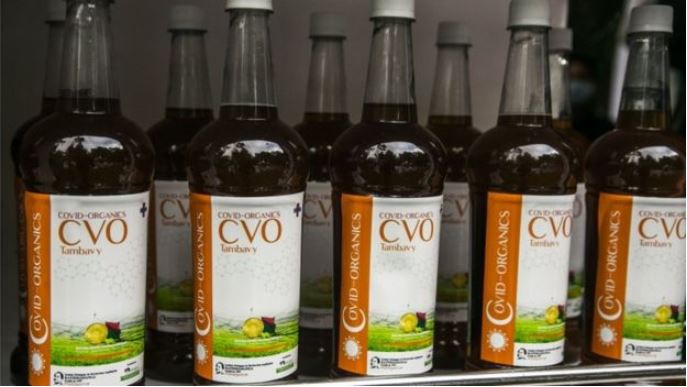 President Andry Rajoelina of Madagascar has accused the World Health Organisation (WHO) of offering his country $20m to poison the coronavirus (COVID-19) cure.
Naija News reports that the African country had produced a herbal mixture called 'COVID Organics', which it claims cures COVID-19.
According to the Tanzania Perspective, Rajoelina insisted that the herbal remedy made from Artemisia can cure COVID-19 patients within ten days.
The Madagascan President wondered why the international community is yet to accept the drugs as a cure for the deadly virus.
Rajoelina, while appearing on France 24 News, said the rest of the world is refusing to take herbal cure seriously and with respect was because it was produced in Africa.
He said: "I think the problem is that (the drink) comes from Africa and they can't admit… that a country like Madagascar… has come up with this formula to save the world.
"If it wasn't Madagascar, and if it was a European country that had actually discovered this remedy, would there be so much doubt? I don't think so.
"What is the problem with COVID-Organics, really? He asked. Wondering if it could be that this product comes from Africa."
The President also wondered if it was not alright for a country like Madagascar, which is the 63rd poorest country in the world, to have come up with something that can help save the world.
Naija News reports that Nigeria's president, Muhammadu Buhari, has received Madagascar cure prepared for the treatment of the Coronavirus patients.
Buhari received the Madagascan native formulation against the Coronavirus (COVID-19) pandemic on Saturday at the State House in Abuja, a statement issued by Garba Shehu, the Senior Special Adviser to the President on Media and Publicity revealed.
He reiterated that he will listen to science before allowing traditional or any new medicines to be administered on Nigerians.