COVID-19: Fani-Kayode Questions Mission of Chinese Doctors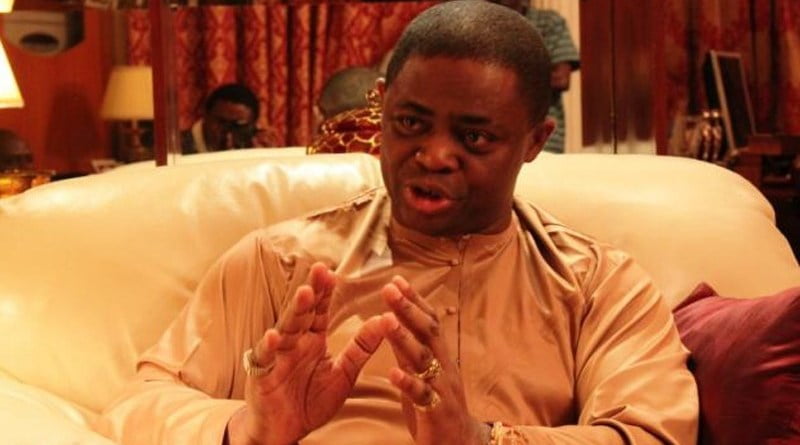 Former Minister of Aviation Femi Fani-Kayode has raises questions over the whereabouts and mission of 15 Chinese doctors that came into the country. 
Naija News recalls that Chinese medics had arrived at the Nnamdi Azikiwe International Airport, Abuja, on April 8, 2020.
The team reportedly flew in with medical equipment worth about $1.5million.
The 15-member medical team were isolated and quarantined at an undisclosed location for 14-days upon their arrival in Nigeria and all tested negative to the coronavirus as confirmed by the Nigeria Centre for Disease Control (NCDC).
However, Nigerians are yet to be notified on the whereabouts of the Chinese medical team.
The Minister of Health, Osagie Ehanire had last Thursday noted that the government was not keeping a close tab on the movement and activities of the Chinese medical team that arrived in the country on 8th April, 2020.
He said the federal government has no responsibility to tell the whereabouts of the Chinese medics who came into Nigeria at the outset of the coronavirus pandemic in the country as they were not invited by Nigeria.
He added that the Chinese team were not guests of the government but were staff members of the China Civil Engineering Construction Corporation (CCECC) who came into Nigeria on a company visa.
Reacting in a post on his Twitter page, Fani-Kayode wrote: "Where are the 15 Chinese doctors? What is their mission? Who invited them?
"Is it true that they are spreading and infecting our people with Covid-19 and testing new vaccines on us?
"Are we Guinea pigs? Why did the Minister of Health tell us to stop asking questions about the Chinese?"
In a related development, the Peoples Democratic Party (PDP) has given the federal government 48 hours to produce the 15 Chinese doctors.
In a statement by its National Publicity Secretary, Mr Kola Ologbondiyan, the PDP accused the APC government of betraying public trust over its refusal to disclose the Chinese medics whereabouts.
According to the party, the situation has heightened fears of conspiracies by certain unpatriotic interests in the ruling APC to compromise the health architecture of the nation and expose its citizens to danger.
The party stated that its position is based on the alarming declaration by Dr Osagie Ehanire that he cannot account for the whereabouts of the Chinese team, who were brought into the country from the epicentre of the pandemic, despite repeated warnings and disapprovals by Nigeria's medical experts and professional bodies.