Ibrahim Gambari: Arewa Youths Roast Fani-Kayode Over Fulanization Claims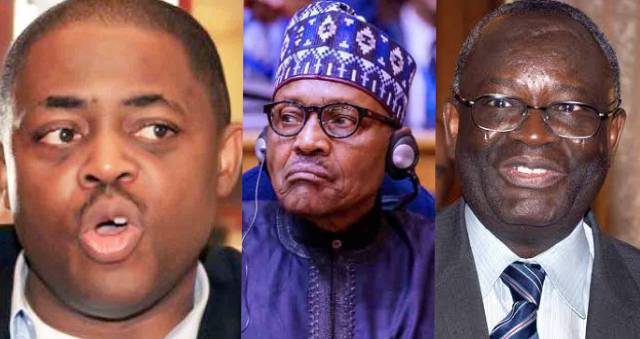 The President, Arewa Youths Consultative Forum (AYCF), Yerima Shettima, has reacted to Femi Fani-Kayode's claim that Ibrahim Gambari was appointed to ensure the Fulanization of Nigeria.
Naija News recalls that Femi Fani-Kayode had condemned the appointment of Gambari as the new chief of staff to President Muhammadu Buhari.
The former Minister who expressed disappointment over the appointment stressed that Nigeria now has a "Fulani President and a Fulani Chief of Staff with a Fulani agenda".
Speaking to Daily Post, Yerima Shettima stated that the north has no plan to Islamize or Fulanize Nigeria.
He said: "I really like people to be more objective when they are talking. Fani-Kayode has been a very good friend of mine but to put the record straight, I do not think there is any need to Islamize Nigeria and if there was a plan to do such, only the Villa can initiate such.
"As far as the North is concerned, I'm also a stakeholder and I do not think there is anybody anywhere plotting to Islamize Nigeria. The North itself can't be Islamized not to talk of Nigeria.
"People should be objective and if they have to criticize somebody, they should be objective and speak in a way that people will understand and not just because of their hatred for a particular section of the country, group of people or because they hate those in government, and they just generalize issues. I don't think it's right.
"Don't forget that the former CoS, Abba Kyari was a core Northerner from Maiduguri and his successor is from Kwara State and by extension Yoruba and Fulani, so this Islamization claim does not even arise.
"People should be more objective. In as much as I have a personal relationship with him (Fani-Kayode) and respect him as a very intelligent person, I will advise that let things not be overtaken by our personal sentiments because it won't be good for the country."