Lagos Residents Divided Over Plans By Government To Re-Impose Total Lockdown
Lagos residents have reacted to the reported plans by the state government to return lockdown to the nation's commercial capital.
This is coming even at a time the State continues to record the highest number of reported COVID-19 cases in Nigeria.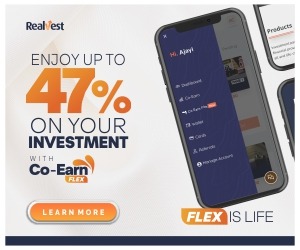 Naija News recalls the State Governor, Babajide Sanwo-Olu had warned that he will not hesitate to re-impose total lockdown in the state if residents continue to violate guidelines on the easing of the Coronavirus (COVID-19) lockdown.
Sanwo-Olu made this comment on Saturday, May 9 while giving an update on the management of COVID-19 and review of the Coronavirus lockdown in the southwestern state.
Later, the government instituted an online poll on the official twitter handle of the Lagos State government, seeking the people's opinion on the lockdown.
According to the poll which began on Tuesday, 49.7 percent of respondents as at 9.54 am on Thursday voted for the return of lockdown, 39.5 percent are opposed to another lockdown while another 10.8 percent are undecided. So far, 70,907 people have participated in the poll.
Based on observations by our correspondent, many Lagosians have not obeyed the protocols prescribed by health authorities for the ease of the lockdown. Social distancing and use of face masks in public are being disregarded as community transmission of the virus increases.
Meanwhile, the Nigeria Centre for Disease Control (NCDC) on Wednesday evening, confirmed one-hundred-and-eighty-four new cases of Coronavirus in Nigeria.
Of the number of cases, Lagos accounted for 51.