People Of Bauchi State Don't Believe In Coronavirus – Gov. Bala Mohammed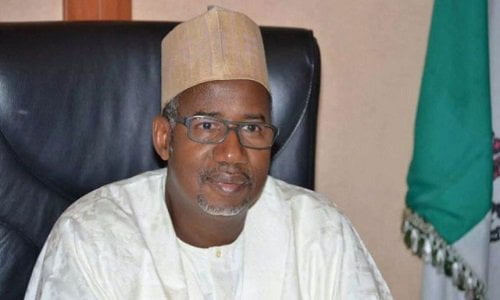 The Governor of Bauchi State, Bala Mohammed has lamented that some people in the state still do not believe in the existence of coronavirus (COVID-19).
The Governor made this known on Monday when he appeared on a programme on NTA.
Governor Mohammed, however, warned that despite the people's belief, the virus is real, is no respecter of persons, and urged them to adhere to guidelines to curb the spread of the disease.
He said: "Part of the problem we have in the state is that of denial, intransigence and adamancy (sic) because people don't believe that this disease is real," he said.
"And I told them, maybe as a way of godly intervention, I was the index case in the state. COVID-19 is not a respecter of personality and I have been able to come out.
"Therefore, people should take this disease very seriously. We have locked down our mosques and churches and people still want to go for Friday prayers and what have you. And they are going to the market but don't want to wear masks."
Naija News recalls Governor Mohammed was the index case of the coronavirus disease in Bauchi State.
The Governor also denied recommending the use of chloroquine to treat the virus, noting that the choice of what to use in treating infected persons rests squarely with health experts.
"I didn't recommend the use of chloroquine," he said, adding: "I am not a medical doctor, or a stupid man to start diagnosing something or prescribing medicine that I don't have capacity to do."
As at the last update given by the NCDC, Bauchi has 182 confirmed cases of the coronavirus disease.