Northern Youths Commend Aisha Buhari For Telling Her Husband Bitter Truth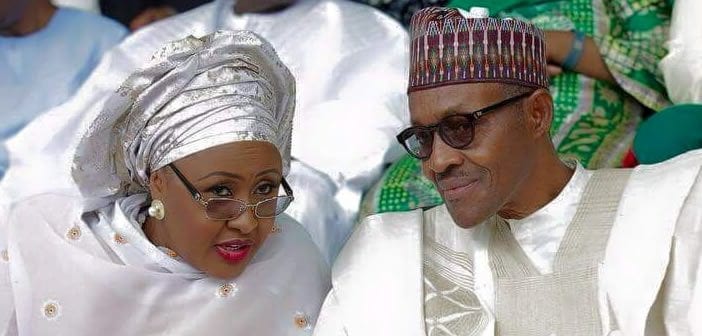 The First lady, Aisha Buhari has been commended by the Arewa Youth Consultative Forum, for being outspoken and telling her husband the bitter truth.
The commendation was contained in a statement released by the President of AYCF, Yerima Shettima, on Tuesday.
The group further stated that the President's wife has continued to tell her husband the truth, despite the silence of those around him.
AYCF while reacting to the stands the first lady has taken said, "Throughout the political history of this nation, Nigeria has never had a First Lady who tells the truth in black and white and without fear or favor like her."
"It is undeniable that she tells the truth regardless of whose ox is gored. Apart from telling the bitter truth, even to the President when his aides decide to be silent, she has a reputation for helping people."
"Even her harshest critics would readily admit that when it comes to telling the truth in plain language. To the President, she gives pieces of advice on knotty issues of socio-economic development."
The group also commended the first lady for her recent donations to the vulnerable.
"Recently, she put smiles on the face of some poor families in Kano. No one thought help would come to the rescue of those Kano households. Hope was almost lost".
Download NAIJA NEWS app: