What Will Happen Before End Of 2020 – Bishop Oyedepo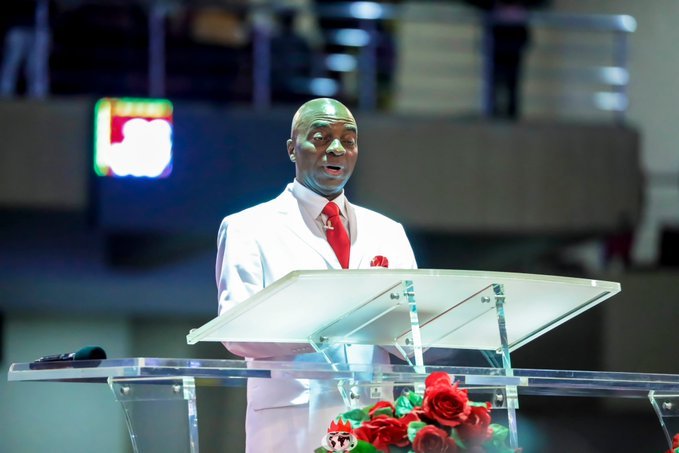 The General Overseer of Living Faith Church Worldwide, also known as Winners Chapel, Bishop David Oyedepo, has released a new prophecy where he prayed that "between now and the end of the year," those that believe in the prophecy "will shed tears of joy."
Naija News reports that Bishop Oyedepo who released the prophecy on the micro-blogging site, Twitter, prayed that those that believe in the prophecy will sob "uncontrollably about the awesomeness of God" in their lives.
"Between now and the end of the year, you will shed tears of joy, sobbing uncontrollably about the awesomeness of God in your life in the name of Jesus," Bishop Oyedepo tweeted.
Recently, Bishop Oyedepo trended for saying the shutting down of churches amid coronavirus in Nigeria could breed "spiritual famine", which he claimed has a more devastating effect on people than hunger and the coronavirus pandemic combined.
The controversial Winners Chapel General Overseer had said: "The doors to churches across nations are again declared opened this morning. Can I tell you this? Hunger is far more devastating than any virus that will ever visit the earth," he said.
"It kills silently. There is no vaccine for hunger. There is no medical solution to hunger. Hunger has no treatment than to have food and spiritual famine is far more devastating."
According to the Living Faith founder, the devil's plan was to have "spiritual famine" in the world by having churches closed. The 65-year-old Bishop, however, said the church is already waxing stronger, adding that anyone who opposes it would die.
"That is what the devil is looking for but he has failed. The church is back on its feet. Anyone who hates to see that dies for it.
"The church of Christ on the earth is liberated. Spiritual famine shall not have its way. Can I tell the world, no one has the answer to a problem like Jesus," he added.