COVID-19: Nigerians React As NCDC Reports 386 New Cases
Nigerians have taken to the microblogging social media site, Twitter, to react to the new Coronavirus update made available on Friday night by the Nigeria Centre for Disease Control, NCDC.
According to the report by the NCDC, total cases of COVID-19 in Nigeria as at Friday night at about 11:35 pm has hit 3912 including the 386 new cases reported.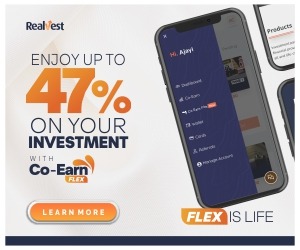 See below the new updates.
The above figures have, however, stirred up reactions and become a thing of concern for citizens as they individually express themselves in a thread of tweets on the NCDC post.
See below some of the reactions.
Lord, you are the Great Physician, so we pray for healing for the victims of COVID-19. Lord, you are the Creator, with power over the creation, so we pray for COVID-19 to be destroyed. Spirit of God, you are the Comforter, so please comfort our troubled souls.

*Follow me friends

— Usha Anenga (@DrAnenga) May 8, 2020
Not every infected persons show symptoms?, but every infected persons is contagious?. Stay at home?, stay safe?. Follow me for a quick follow back or simply like this tweet and get followed. Do well to follow back. ??

— Olúwaṣẹ́gun ???rian. (@BadmusSegunVic2) May 8, 2020
You don't wanna try the #Madagascarcure so market no go spoil.. Una never cash out finish..
Do you know if you follow me you won't get the virus?

Like this and I'll follow..
I'll unfollow 24 hours if you don't ffw back

— ĶËĻVÏŅ¤ŴŖÏĠHȚ (@KELVIN_D_WRIGHT) May 8, 2020
Cure from Madagascar ….
One of the best recovery rate in the world

— ĶËĻVÏŅ¤ŴŖÏĠHȚ (@KELVIN_D_WRIGHT) May 8, 2020
NCDC report is getting scarier day by day???
Anyway since u're here… ??
follow for instant follow bck.. ??@dammy_pk

— Tweetta? Ambassador®️❄ (@dammy_pk) May 8, 2020
I hope we get the vaccine soon because these numbers are terrifying.The Lockdown should never have been eased or lifted.

If you like my comment,i will follow you,make sure to follow back

— Chris (@Chance71501) May 8, 2020
Source: Naija News