Coronavirus: Dapo Abiodun Extends Lockdown In Ogun For Another One Week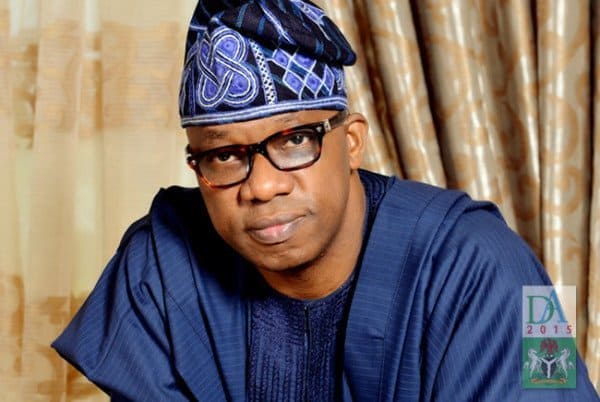 The Ogun State Governor, Dapo Abiodun has extended the Coronavirus lockdown in the state for another one week.
Gov. Abiodun had noted that the lockdown in the state would not end on May 4 as directed by President Muhammadu Buhari.
The Ogun State Governor while speaking at a press conference at his office on Friday, noted that he was persuaded to extend the lockdown for another one week.
According to the Governor, this was as a result of Ogun residents' "utter disregard for all precautionary measures, international best practices and safety measures rolled out during the relaxation windows of the lockdown."
He expressed worries about the spike in the number of confirmed cases in Lagos State, which is the epicentre of the disease.
Abiodun further stated that Ogun because of its closeness to Lagos State, "we should be concerned about the possible spillover" because residents of the state still sneak into Lagos in spite of the ban on interstate travel.
The Governor said in as much he would love to keep the economy moving, he must take the tough decision of protecting human, saying "the economy can only run if there is human to run it."
Abiodun stated that the one-week lockdown will be with the current guidelines, adding that the relaxation windows remain Monday, Wednesday and Friday, from 7 am to 5 pm.