South Africa: One Of Jacob Zuma's Son Poisoned?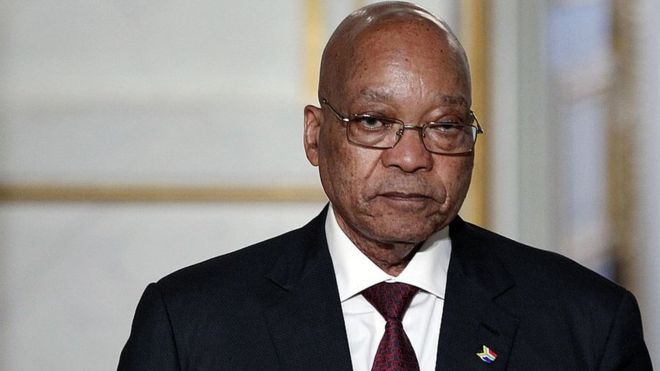 Former South African President Jacob Zuma said his son, who died in 2018, was poisoned by people who attacked the young man after failing to kill him.
In an interview posted Tuesday on YouTube, where he talked with his son Duduzane, the ex-president, now 78 years old claimed his son was murdered.
According to him, one of his children, Nhlakanipho Vusi Zuma, who died in July 2018 at the age of 25, was the victim of individuals who wanted to kill him.
Nhlakanipho Vusi Zuma "suffered from a disease that can be controlled until we get very old, but he died very suddenly," explains Jacob Zuma in this 45-minute video.
"Now that I know how he died, it pains me even more. I know that it was the people who were trying to kill me or reach me (…) who made the decision to do something that would hurt me, "he adds.
Lack of evidence
Failing "to take my life, they attacked the young man in a very cruel way, because they interfered in his treatment to poison him", he says again without providing evidence of these assertions.
Zuma ruled South Africa from 2009 to February 2018, when he was forced to resign by his own party, the African National Congress ( ANC ), due to numerous corruption scandals in which the president was mired.
He is suspected of having generalized the looting of state resources, in particular by illegally promoting the affairs of a sulphurous family of businessmen to whom he is close, the Gupta.
He is being prosecuted for corruption in an old arms contract case, prior to his arrival at the head of the state.