Again, Atiku Abubakar Sacks Over 400 Staff As Nigeria Struggles With Coronavirus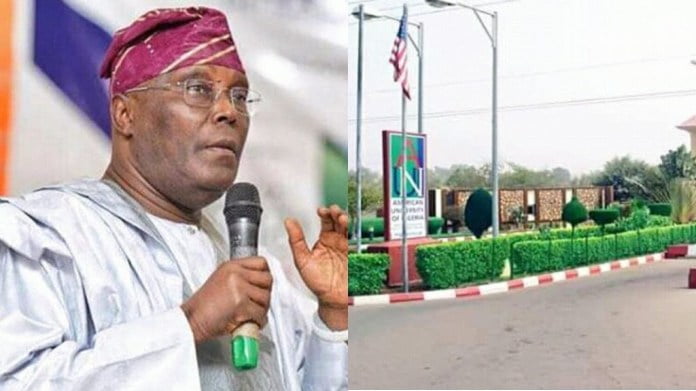 A Nigeria struggles with Coronavirus pandemic, the American University of Nigeria (AUN) in Yola owned by Atiku Abubakar has sacked over 400 staff.
A report monitored on Sahara Reporters by Naija News says the Sack Letters were signed by the President of AUN, Dawn Dekle who stated that the university no longer required the services of the affected staff.
It was learned that some of the disengaged workers said they were sacked without severance benefits despite serving the university for about 10 years, a claim that was rebutted by the Vice President, University Relations of the institution, Abubakar Abba Tahir.
Tahir said: "Ask them to show you their disengagement letters. "Until now, AUN has operated a student-staff ratio which balance had continued to affect the sustainability of the university.
"It would not be realistic for AUN to continue to anchor its administrative structure on an over-bloated personnel whose roldoesdo not have a significant effect on the philosophy of a development university.
"Thus, consequent upon the university's new Governing Council vote to restructure the institution in line with its agenda for sustainability, a process of workforce rationalisation had been in the pipeline.
"It is now time for the university to look back, look around and look ahead to ensure that realistic and globally competitive administrative practices can be achieved in structure, strategy and focus."
Atiku, former Vice President and PDP Presidential aspirant in 2019, had sacked 46 staffs on workers day, May 1st from his television and radio station known as Gotel communications.