Over 80 Million Nigerians are living In Abject Poverty-Nigerian Bureau Of Statistics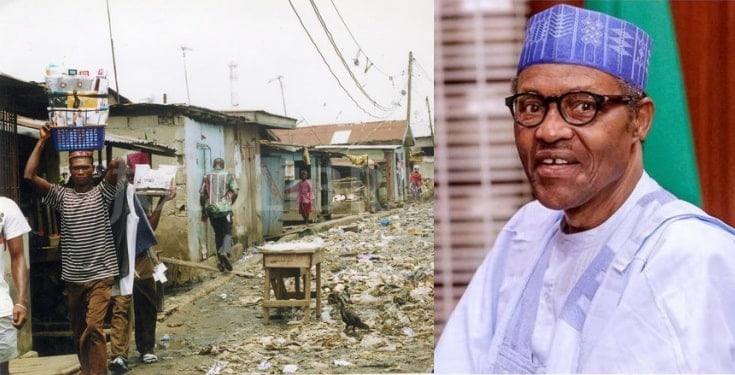 the struggle for daily survival has is one main task for an average Nigerian Man or woman and the population of this West African Country keeps growing daily.
However the Poverty rate i the country has continual grown with almost 100 million people living on less than a $1 (£0.63) a day, despite economic growth,.
According to the recent statistics shown by the National Bureau of Statistics  82.9 million Nigerians are living in abject poverty which represents 40.09% of the total population.
The data, however, excludes Borno which has been ravaged by Boko Haram insurgents.
According to the report, 52.10% of rural dwellers are living in poverty while the poverty rate in urban centres is 18.04%.
The last poverty data released by the NBS was in 2010 when 60.9% of the population was living in poverty. At the time, the country's total population was 112.4 million translating to 68.4 million people living in poverty.
here is a picture below  of poverty rate according to the states