The COVID-19 Pandemic: More Than 224,000 Dead Worldwide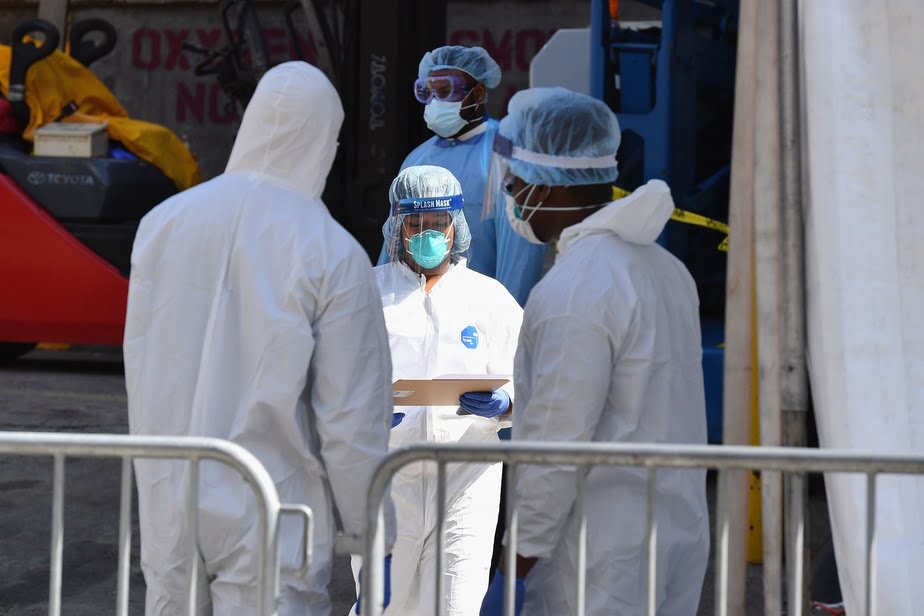 The pandemic of the new coronavirus has killed at least 224,402 people worldwide since its appearance in December in China, according to an assessment established by Nigeria News from official sources Wednesday at 3 p.m.
More than 3,141,250 cases of infection have been officially diagnosed in 193 countries and territories since the start of the epidemic. This number of diagnosed cases, however, only reflects a fraction of the actual number of infections, with a large number of countries only testing cases requiring hospital treatment. Among these cases, at least 889,200 are now considered cured.
Since the count carried out the day before at 3 p.m., 6,327 new deaths and 72,900 new cases have been recorded worldwide. The countries with the newest deaths are the United States with 1,913 new deaths, the United Kingdom (795) and Brazil (474).
The United States, which recorded its first death linked to the coronavirus in early February, is the country most affected in terms of the number of deaths and cases, with 59,446 deaths for 1,028,217 cases. At least 116,776 people were declared cured.
After the United States, the most affected countries are Italy with 27,682 deaths for 203,591 cases, the United Kingdom with 26,097 deaths (165,221 cases), Spain with 24,275 deaths (212,917 cases) , and France with 24,087 deaths (168,935 cases).
Among the countries hardest hit, Belgium is the one that deplores the highest number of deaths compared to its population, with 65 deaths per 100,000 inhabitants, followed by Spain (52), Italy (46), the United Kingdom (38), and France (37).
China (excluding the territories of Hong Kong and Macao), where the epidemic began at the end of December, officially counted a total of 82,858 cases (22 new between Tuesday and Wednesday), including 4,633 deaths (0 new), and 77,578 healings.
Since Tuesday at 3 p.m., Chad has announced the first virus-related deaths on their soil.
Europe totaled Wednesday at 3.15 p.m. 135,348 deaths for 1,443,927 cases, the United States and Canada 62,500 deaths (1,079,448 cases), Latin America and the Caribbean 9,848 deaths (190,208 cases), l 'Asia 8,417 deaths (215,916 cases), the Middle East 6,606 deaths (167,784 cases), Africa 1,567 deaths (35,911 cases), and Oceania 116 deaths (8,057 cases).
This assessment was carried out using data collected by Nigeria News offices from the competent national authorities and information from the World Health Organization (WHO).