We Have Spent Not Less Than N1billion On Coronavirus – Gov. Udom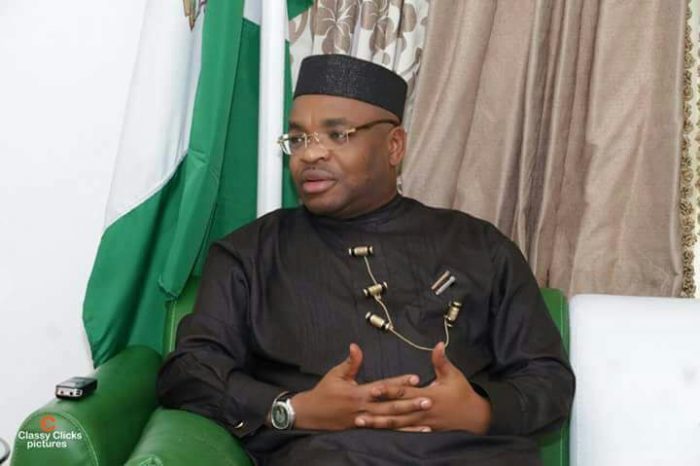 Akwa Ibom State Governor, Udom Emmanuel has noted that his government has so far spent about one Billion Naira to tackle coronavirus pandemic in the State.
He further stated that the lockdown restrictions would be relaxed when the situation improves.
He added that a gradual reopening of the system on order of economic importance of sectors would be considered.
This, the governor declared yesterday during a media chat held at the Government House Uyo.
He said COVID-19 has enabled the state government to continually equip hospitals, noting that the 300-bed isolation centre at Ituk Mbang was near completion.
He added that the disease never met Akwa Ibom State unprepared as it already had isolation centre with 25 bed/modern facilities, 13 ventilators, functional intensive care unit and digitised/functional situation room and call center manned by 50 medical experts.
On the proposed random testing for COVID-19 in the State, Gov. Emmanuel said it was a waste of government resources to embark on such, adding that anyone who needed to be tested would be tested according to the guidelines of the Nigeria Centre for Disease Control.
His words, "It would absolutely be a waste of resources if we go on random testing. No one who needed to be tested that had not been tested. Everything we do follows NCDC guidelines.
"On lockdown, I will come back to announce very soon. We were waiting to also consult with other States because in situations like this, no state can work in isolation.
"For Akwa Ibom State, once we have a trend analysis and the graph is showing downward, we will do a gradual reopening of the system based on the economic importance of those sectors."
Speaking on palliatives, the Governor said his government would publish and account for all the palliatives it got from the federal government, corporate organisations, individuals and NGOs in due time.
He noted that Akwa Ibom States government had received 1800 custom bonded warehoused rice from the FG, stressing that he would not share the rice to the people because they had shown signs of decay and may not be suitable for consumption.
According to him, "for the Relief materials from Federal Government, we got 1800 bags of custom bonded warehouse rice. That gift is not good for me to distribute to my citizens. We have sent it for test, but it doesn't look good enough for consumption."