Breaking: President Buhari Orders Total Lockdown Of Kano State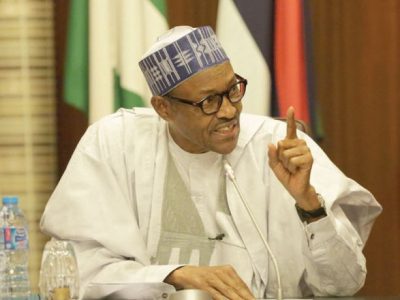 President Muhammadu Buhari on Monday, ordered the total lockdown of Kano State for two weeks.
The order was given during the President's nationwide broadcast to Nigerians where he gave updates on government efforts towards containing the coronavirus (COVID-19) infection in the country.
The lockdown is with immediate effect as announced by the President during his speech.
"These revised guidelines will not apply for Kano State. The total lockdown recently announced by the State Government shall remain enforced be enforced for the full duration. The Federal Government shall deploy all the necessary human, material, and technical resources to support the State in controlling and containing the pandemic," Buhari noted.
Details later…