Biafra: Nnamdi Kanu Explodes Over Deaths In Kano, Fingers Aso Rock, China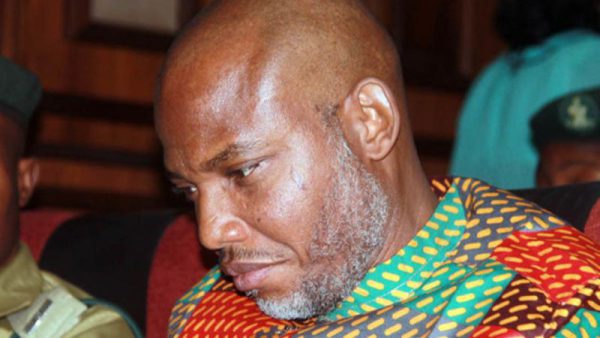 The leader of the Indigenous People of Biafra (IPOB), Nnamdi Kanu, has accused the people in Aso Rock, Nigeria's Presidential Villa and China of being responsible for the mysterious deaths recorded in Kano State, northern Nigeria.
Naija News reports that over 600 people have been reported to have died in Kano in the past one week, with the state commissioner for information, Muhammad Garba, saying in a statement on Sunday that the government is putting measures in place to keep all residents safe.
The commissioner said the Kano state government has been commended from within and outside the state over the proactive measures it took to check the spread of Coronavirus (COVID-19) in the northern state.
"This explains why Kano, apart from being the most populace state, did not record a case of the pandemic until lately. Though we agree that the situation on hand currently is serious, we are not resting on our oars in taking appropriate measures to ensure that the good people of Kano state, and indeed, residents in the state protect themselves from the novel COVID-19 pandemic," the commissioner said.
However, reacting to the deaths in Kano during a live broadcast on Radio Biafra on Sunday evening, Kanu, who is on exile, said people were not dying in Kano before the Chinese doctors arrived in Nigeria, adding that "the people to hold responsible are the people in Aso Rock."
His words: "Depopulation agenda is going on and the Nigerian govt brought this upon the people. I told you that if you bring the Chinese you will die. CAN is now time for prayers, everybody is a scammer.
"It was a Nigerian that went to China and brought the Chinese to come and kill people in Kano.
"I told Nigerians, mark the number of mortality you have now and check the one you had when the Chinese came.
"I said, right now people are dying in Kano, the people to hold responsible are the people in Aso Rock. People are dying now in their numbers in the North. Before the Chinese came, were people dying like this?" The IPOB leader asked.