Coronavirus: We Can Heal COVID-19 Patients If Government Allows Us To Enter The Isolation Centres – Apostle Suleman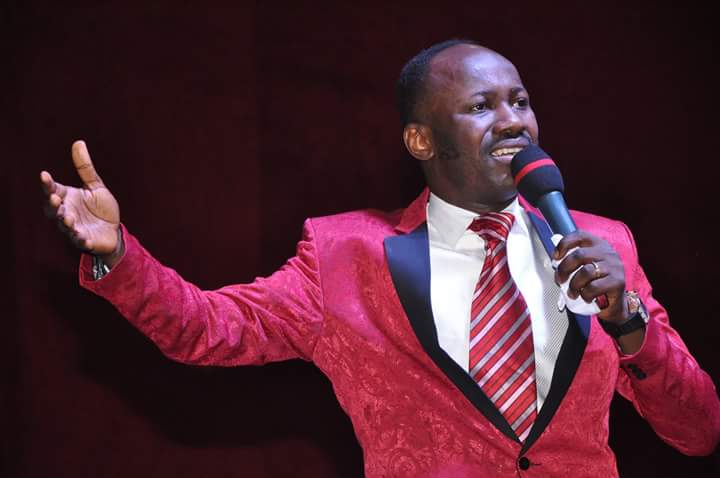 President, Omega Fire Ministries Worldwide, Apostle Johnson Suleman has told the federal government of Nigeria to allow pastors access the various COVID-19 isolation centres in the country and heal affected persons.
The clergyman who made the offer said pastors who possess the gift of healing should be given access to the centres so as to minister healing to infected persons through prayers.
Apostle Suleman was quoted by Church Times, to have said this during an online broadcast.
"Please (referring to the government) permit us to go and pray for COVID-19 patients. Allow us to go there (isolation centres), that is why there are men of God," he said.
"If you are really anointed to pray for the sick, this is the time because what is holding the world is sickness. So, we're begging the government to permit us into isolation centres, that is the only way we can reduce this nonsense because it will improve everyday.
"There are people with the gift of healing, God has gifted them to pray for the sick. It is not fake, gimmick or arranged. It is there in them. Permit us so that we can prove there are prophets in Nigeria."
He added that he believes the COVID-19 situation can be handled by spiritual means and some pastors have been empowered by God for such a purpose.
"Permit us so that the ridicule and all that can reduce. We're not telling you we can heal all of them but by the time we are through with them, you'll see significant difference. If they are 20 before, at least 18 will be cleared because that is what God can do," he said.
Naija News reports that based on the latest figures provided by the Nigerian Centre for Disease Control (NCDC) as at Friday evening, Nigeria has a total number of 1095 confirmed cases.
208 persons have been discharged while 32 deaths have been recorded.