Coronavirus: Don't Use Contributory Pension As Palliatives For Nigerians – NLC Tells Government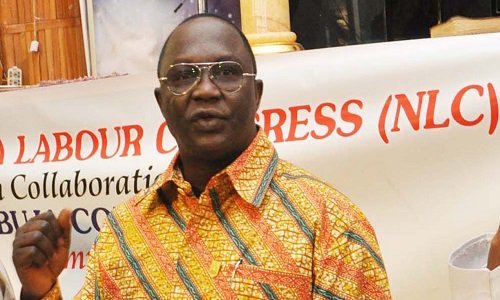 The Nigeria Labour Congress (NLC) has warned the government against using funds from the contributory pension scheme to provide palliatives for workers during the coronavirus (COVID-19) lockdown.
The NLC President, Ayuba Wabba said this on Friday while fielding questions from journalists at the Presidential Task Force (PTF) on COVID-19 daily press briefing in Abuja.
Ayuba said this in response to a question asked if the contributory pension could be used as palliatives as the lockdown continues.
In his response, the NLC President noted that the contributory pension scheme was not set up for such purpose and the owners of the fund need to be assured of the safety of their contributions.
However, Wabba was full of praises for the efforts and activities of the PTF members under the leadership of the SGF, Boss Mustapha in containing the spread of the coronavirus infection.
He assured that the NLC will continue to engage the government and the PTF on ways to make the lockdown bearable for the workers and the frontline health workers as well.
Wabba disclosed that some locally made face masks have been presented to the Secretary to the Government of the Federation and the Chairman PTF, Mr Boss Mustapha, for onward distribution to Nigerians.