BOPDADDYCHALLENGE: Please Forgive Your Female Officers- Femi Falana Tells NIS Boss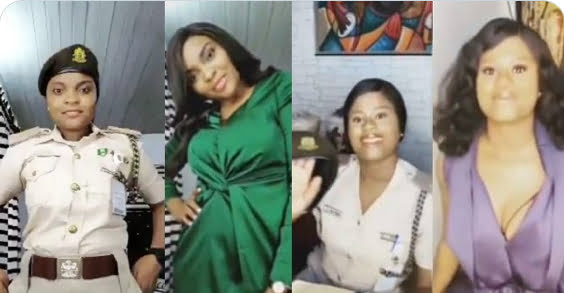 Nigerian leading human rights and constitutional lawyer, Femi Falana, SAN has appealed to the Nigerian Immigration Service (NIS) to temper justice with mercy over the planned disciplinary action of Some female officers who participated in the #BOPDADDYCHALLENGE challenge.
Naija News Understands that the appeal of the Human Rights lawyer came after the affected female officers of the NIS apologized to the authorities for their irresponsible act.
It will be recalled The #BopDaddyChallenge has seen people turning to social media to express how they relieve the boredom arising from the global lockdown occasioned by the COVID-19 pandemic using the hashtag #BOPDADDYCHALLENGE
However, Falana who's Son sang the song Bop Daddy stated that
"The government is fighting coronavirus COVID-19 and rules have been made for social distancing. This is an opportunity for the Nigerian Immigration Service to revisit their rules,"
the lawyer  also said that the ladies involved apparently did not observe that they were infringing on any particular rule. "I am aware that these ladies have apologized and replied to the query and this is not an opportunity to throw people out of job," he pleaded.
"That is why I am appealing to the authorities for the Nigerians to temper justice with mercy and reform their rules on what you can do with our uniform."