Coronavirus: Coronavirus End Already Near – Pastor Adeboye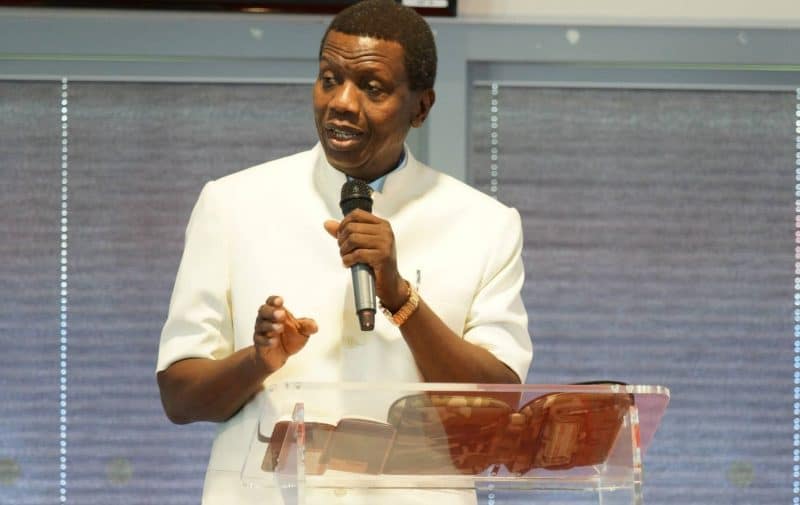 Pastor Enoch Adeboye, the General Overseer of the Redeemed Christian Church of God (RCCG), has revealed that the coronavirus (COVID-19) pandemic would soon end.
Daddy G.O., as he is fondly called by members of the RCCG, disclosed this during Sunday's service by the RCCG aired live by the DOVE Television.
He, however, urged Nigerians and the world not to relax in its fight against the deadly virus.
Adeboye said: "The journey to normalcy has begun. Very soon, your pastors will return to their duty posts. I have perhaps one more Sunday to spend with you (televised broadcast), then, everything will return to normal."
The world-renowned cleric urged members and the global community to continue ensuring high hygienic habits to ensure the world is not hit by a worse pandemic any time soon.
"I also advise the government that, in the future when they are setting up their committees, men of God should be included. I am not talking about small boys like me," Aboye said.
"I am talking about chief imams, archbishops and others so they can help them with the spiritual aspect of this warfare. I sincerely hope that we would all know at the end that it is not by our wisdom, our abilities, our planning that has given us whatever victory that we have already gotten.
"We need to return all the glory to God because as the elders will say, the rain can send you into the same hut more than once. We need to give the glory to God because we don't want the victory we have won so far to be reversed".
Download NAIJA NEWS app: