Frog Meat Heals Impotence In Men – Says Nigerian Man – (Photos)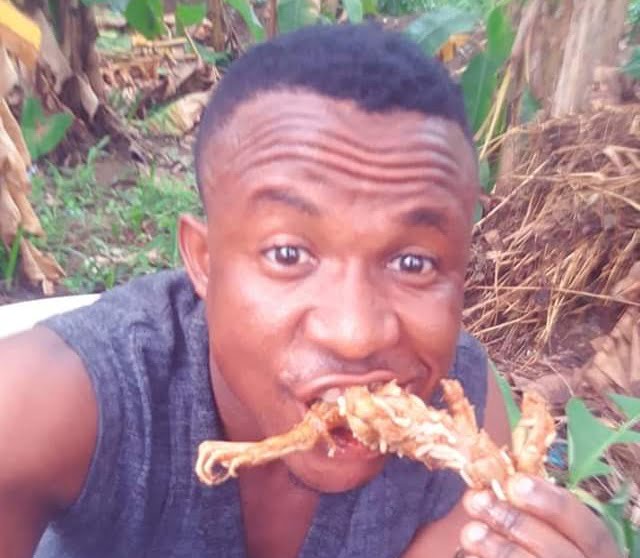 China among other countries is a well-known part of the world were its citizens consumed and eats different kind and species of animals.
The lingering disease which is troubling the whole world at the moment is reported to have started from Wuhan in China.
There have been accusations and claims that the disease was as a result of dangerous types of animal been consumed by the Chinese people which is not limited to, Pigs, dogs, scorpion, Octopus, among many.
However, Nigeria is not left out in the mention as one of the countries in Africa that eats also different kind of animals.
Even some scariest sea animals and birds are eaten by some regions in the country.
In a recent development, a middle-aged Nigerian man identified as Baptist Amah who hails from Uyo, the capital city of Akwa Ibom State took to the social media to share photos of how he uses frogs to make a rice stew.
The Facebook post which has now become a topic of discussion on air saw the young man showcasing a stew he made with the frog meat.
Naija News understands that Amah rears all sorts of animals, including frogs.
Surprisingly, Amah in his post claimed that the species of frog is capable of dealing with some diseases as listed below.
He shared: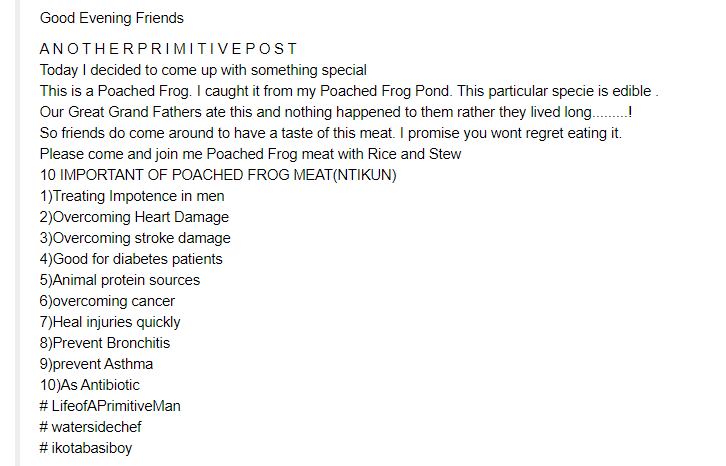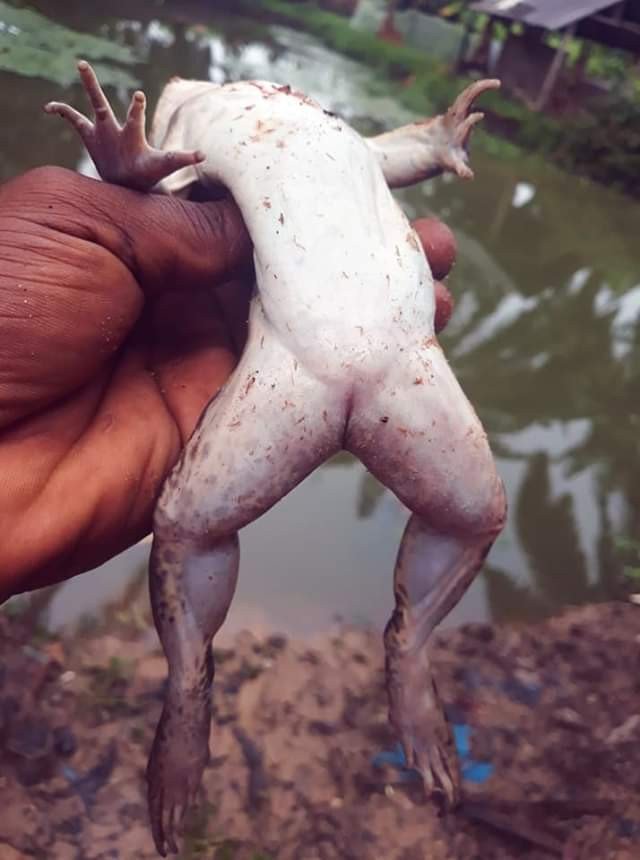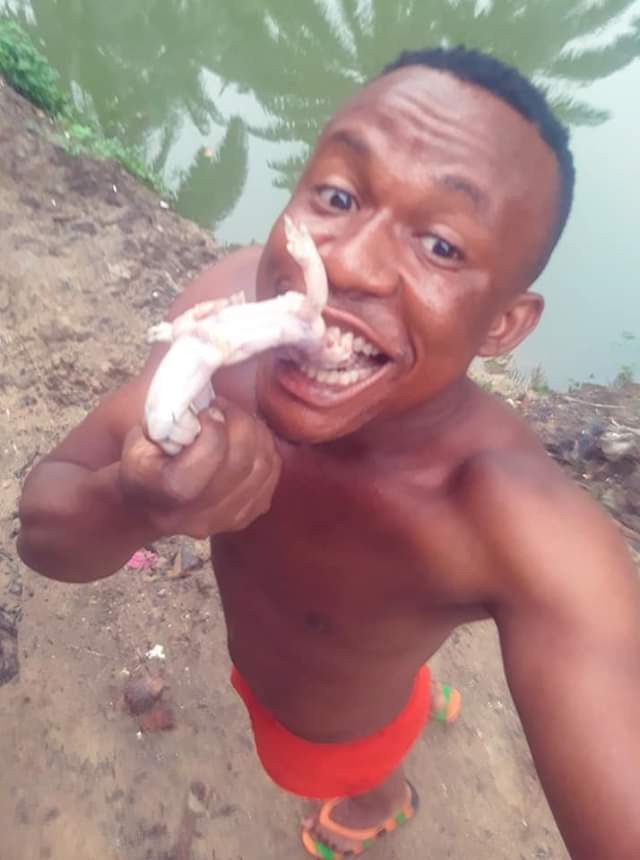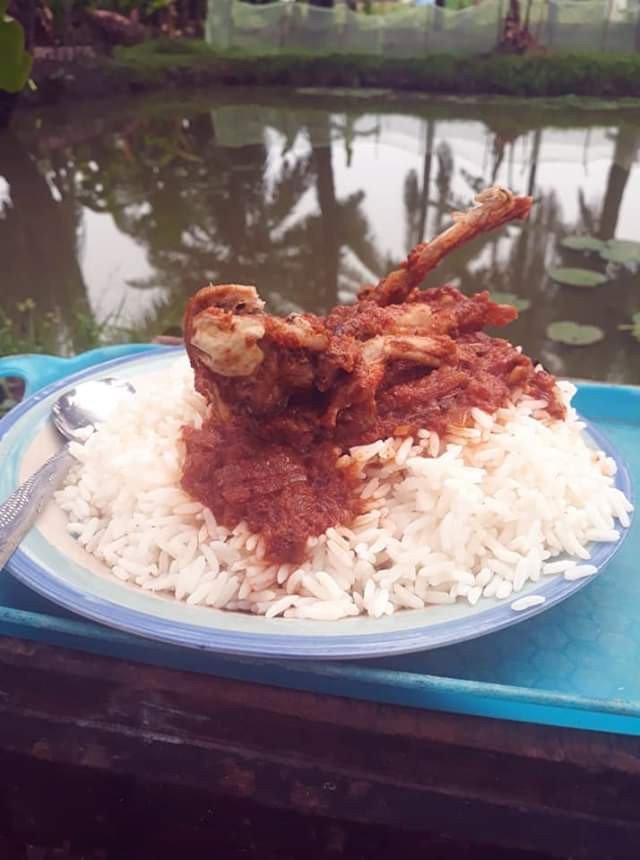 Source: Naija News